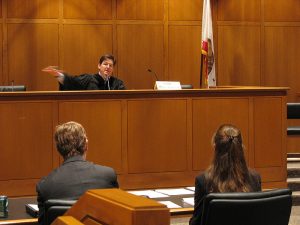 In a perfect world the really great lawyers would also be the most successful lawyers.
Unfortunately, there are instances when highly successful attorneys are not necessarily the great attorneys and many truly great attorneys are not as successful as you—and they—would hope.
In fact, there are many things which go into making a great lawyer.
Further, if you ask other lawyers and clients what makes a truly great attorney, you might be surprised to find you get a different set of answers from each group, although some will overlap. Some of the necessary skills for lawyers include:
The ability to communicate. This includes both written and public speaking communication skills as well as the ability to be a truly good listener. All clients want to feel as though they are being heard by their attorney, and it is necessary for the attorney to listen to clients in order to clearly analyze the legal situation. Following a complex trial or individual testimony takes good listening skills, and speaking in court requires the ability to think quickly and relay those thoughts clearly and concisely.
People skills are generally a necessity for any attorney—while a great academic record is impressive, at the end of the day, most attorneys work with people. Attorneys work with clients, staff, other attorneys, judges, juries, prosecutors, investigators, police officers and expert witnesses, continually making decisions which can affect the future of others. This means an attorney must be personable, persuasive, and must be fairly good at reading the reactions of others.
Negotiation skills are extremely important for attorneys—and their clients. An attorney who is a skilled negotiator can walk away from the table leaving everyone feeling as though a reasonable outcome was achieved for all. This doesn't mean you get left with nothing, rather it means you receive a fair outcome, and you feel good about the outcome. It has been said that the attorney with superior negotiation skills plays chess, not checkers. Negotiation skills are hard to explain—until you see a highly skilled negotiator in action.
Experience can be invaluable, particularly in very complex trials. Of course a new attorney has to gain that experience, through time and handling a variety of legal issues. If you need the services of an attorney, you will want to hire one who has handled a problem similar to your problem before, although if you had to choose between an attorney with superior negotiation skills and experience, you might be better off, at least in some situations, to choose the negotiation skills.
Perseverance is generally a trait which is present in most attorneys. After all, it takes many years of school (four years for an undergraduate degree and three to four years for a law degree), passing the bar exam, interning at law firms during summers and obtaining a license in your chosen state. Perseverance also helps clients in that an attorney must have the perseverance necessary to complete the necessary work on a case and bring it to a successful outcome.
Accessibility/Reasonable Accessibility. All clients want accessibility to their attorney. They want their phone calls and e-mails returned, and they want their questions answered in a timely manner. A truly great lawyer will provide reasonable access to his or her clients. Regardless of how much the client may want it, it is just not realistic for an attorney to always be available to his or her clients. First, lawyers have more than one client. Second, most lawyers spent time in court, talking to clients in jail (for criminal attorneys), and talking to clients in their office as well as preparing numerous cases. It is simply not realistic for clients to assume their attorney will always be able to take their call or return their e-mail immediately. That being said, the really great lawyers understand the clients' need to have reasonable access to their attorney, and work hard to make that happen when possible.
Pursues continuing education. This is extremely important, as the law can shift and change. Great lawyers will stay on top of any legal developments, and will pursue continuing education. Since 48 states require attorneys to earn annual continuing education credits, this is actually more of a requirement than a choice, but keeping up with changes in the law contributes to making a good lawyer a great lawyer.
What Do Clients Really Want From Their Attorney?
In a Bloomberg article regarding what lawyers put in their online bios versus what clients really want, the seven things clients listed as being most important to them included:
What do your other clients think of you?
Are you a jerk?
Are you on Facebook and Twitter?
Will you return my phone calls?
Do you have an online blog?
How do I contact you?
Do you have the experience necessary to handle my specific problem?
As you can see, clients have a slightly different spin on what makes a great attorney, however, there are many overlaps when you look more closely. Clients want an attorney who is easy to contact, who will be reasonably accessible, who has experience, and who is personable (i.e., not a jerk). Additionally, a really great attorney is involved in his or her community, and is not afraid to show his or her more personal side to clients.
Contact Our Jackson Criminal Defense Lawyers
If you have been charged with any type of crime in Jackson, Hattiesburg, Meridian, or anywhere in the State of Mississippi, the best thing you can do is to contact an experienced Mississippi criminal defense attorney as soon as possible. These are serious charges and must be fought aggressively. Contact Coxwell & Associates today at (601) 265-7766 or 1-877-231-1600.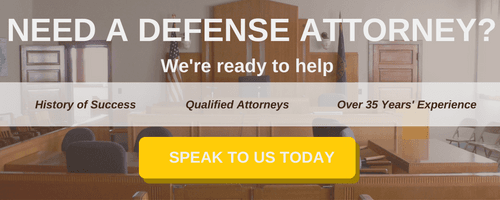 Disclaimer: This blog is intended as general information purposes only, and is not a substitute for legal advice. Anyone with a legal problem should consult a lawyer immediately.