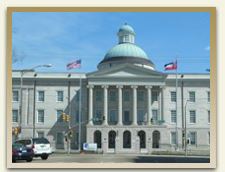 Jackson is the capital of Mississippi and its largest city. Jackson is located in Hinds County which is the most populated county in Mississippi. Jackson is in central Mississippi and is nearly equidistant to Memphis, Tennessee and New Orleans, Louisiana. The City of Jackson was founded in 1821 at the site of a trading post situated on a bluff on the west bank of the Pearl River. Legend tells that the trading post was operated by a French-Canadian trader named Louis LeFleur, and the town originally was called LeFleur's Bluff.
Jackson has had a long and turbulent history in the struggle for civil rights for African Americans. However, today Jackson has elected two African American Mayors (current mayor Harvey Johnson and the late Frank Melton) and recently Hinds County elected an African American Sheriff for the first time in history. In spite of its past Jackson has matured and has developed into a vibrant, lively city for all its residents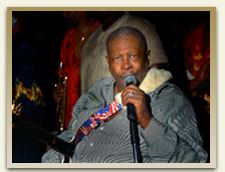 Jackson is a city with wonderful citizens who are dedicated to providing the energy to meet today's challenges and to make the City one of "America's Most Livable Cities." Coxwell & Associates has been proud to call Jackson home for over 30 years. With an office in downtown Jackson, located beside the First Baptist Church in the beautiful and historic Clifton-Burwell House, Coxwell & Associates are proud to be part of the revival of downtown Jackson. The law firm has been available to help Jackson's residents with a variety of legal problems over the years as well.
Jackson residents who have suffered tragic losses due to someone's negligence have relied upon Coxwell & Associates to help them and to provide individual, careful attention to their problems. Coxwell & Associates is not a law firm that lumps people together with the attitude that one size fits all, instead the firm treats each client as an individual with unique problems. Victims of car accidents, truck accidents, premises liability, and any other personal injury case can call the attorneys at Coxwell & Associates for unparalleled service and attention to their problems. Coxwell & Associates has developed a stellar reputation for defending citizens accused of crimes such as murder, rape, robbery, drug possession, and DUI ("Driving Under the Influence"). With over 75 years of combined legal experience, Coxwell & Associates has what it takes to help you or your family.
The simplest way to reach Coxwell & Associates Jackson is to take the High Street on I-55 and head downtown to State Street. Turn left on State Street and you will go a few hundred feet. The historic Clifton–Burwell House will be on the left. A black and white sign out front announces Coxwell & Associates. When you reach the Office turn left onto College Street. You may park behind the building in a nice, paved parking lot. Entrance to the office of Coxwell & Associates is through the door facing the parking lot.
HELPING MISSISSIPPIANS FOR OVER 40 YEARS
Free Consultations

Family Oriented Law Firm

Over 70 Years of Combined Experience

Dedicated to Clients