Madison County Mississippi
Madison County, Mississippi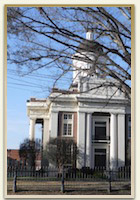 Madison County is near the center of Mississippi. It is adjacent to the City of Jackson to the north and has been experiencing a population boom since the 1990's. According to the 2010 Census the population of County of Madison is 92,203, making it one of the larger counties in the state. The county seat and home of the majority governmental offices if the City of Canton. Canton has been the location of several Hollywood Movies is has a traditional southern square in the center of town. Madison County was names after U.S. President James Madison.
Madison county is a perfect mixture of quaint cities, upscale shopping centers, local artists, recreational opportunities, and manufacturing. Nissan has open a truck plant in Madison County providing good jobs for people and causing an explosion of local businesses springing up around the plant. Due to the abundance of picturesque land in North Madison County one should expect to see continued growth in the future.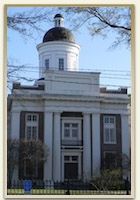 Coxwell & Associates is a law firm offering services to all of the residents of Madison County and the surrounding areas. Merrida Coxwell, the managing partner has been practicing law and helping people solve legal problems for over 30 years. The firm focuses its attention on serious accident and injury, criminal defense, financial fraud, and limited general civil litigation. The key to the success of Coxwell & Associates is their honesty, concern for their clients, and their no nonsense, practical advice.
In Madison County a person in need of legal services cannot go wrong by taking the time to visit Coxwell & Associates. The lawyers in the firm are from both the City of Jackson and Madison County. The main Coxwell & Associates office is in Jackson, but the firm maintains a small working branch office in Madison County.
To get to Coxwell & Associates from Madison County take I-55 North headed south. Continue until you reach the High Street Exit. Take the Exit and go right. You will pass the Fair Grounds on the left. When you come to North State Street take a left. You will only need to travel a few hundred feet and on the left you will see a beautiful white house. The yard is full of seasonal flowers. Out front will be a white and black sign that says, "Coxwell & Associates." Turn left as you approach the sign onto College Street. You can park behind the building and the entrance is in the rear.
HELPING MISSISSIPPIANS FOR OVER 40 YEARS
Free Consultations

Family Oriented Law Firm

Over 70 Years of Combined Experience

Dedicated to Clients