Rankin County Mississippi
Rankin County, Mississippi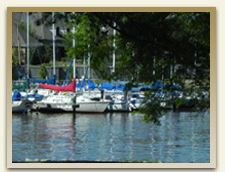 Rankin County is one of the fastest growing counties in Mississippi. Rankin County is located east of Jackson, Hinds County. Rankin County is one-half rural with beautiful rolling hills and one- half urban. The county has seven incorporated cities. With an area of 795 square miles Rankin is often thought of as a 'bedroom' community to Jackson.
The Barnett Reservoir on the Pearl River is a popular spot for all kinds of water recreation. It runs through Rankin County and provides year round quality fishing. The County Government is located in the City of Brandon which boasts excellent family activities and athletic facilities.
As of 2010 the population of Rankin County sat at 141,617, an increase of 22% from the 2000 census. Rankin County is governed by 5 supervisors elected to 4-year terms. In 2005 Rankin County was rated as one of the Top 10 rural places to live.
Rankin County hit one out of the park for baseball fans. The Atlanta Braves AA team moved from Greenville to Rankin County in 2005 where they play in a brand new $20 million stadium in the City of Pearl.
Coxwell & Associates is a Mississippi law firm for Mississippi people, including those in Rankin County. Over the last 30 years Coxwell & Associates have represented individuals from Rankin County and as a result the law firm has developed substantial friendships and relationships in Rankin County.
Our attorneys have over 75 years combined legal experience helping people who have suffered harms and losses either due to a serious accident and injury, a defective product, or dangerous drugs. We also help citizens who have been arrested for felonies or misdemeanor crimes such as DUI's (driving under the influence), property crimes, white collar offenses, and drug crimes.
Most recently the firm has helped a young lady whose husband was killed in a tragic truck accident. Each serious accident and injury case is as unique as the individual who suffers the harms and losses. Coxwell & Associates have obtained judgments of up to $149,000,000.00 and obtained settlements of over $150,000,000.00. Serious injury cases require long term determination and the attorneys at Coxwell & Associates have proven their determination in the past.
The simplest way to reach Coxwell & Associates from Rankin County would be to take Interstate 20 West. Continue into Jackson and take the Interstate 55 North Junction. Exit onto High Street and go to the right through your Fifth Traffic light. Turn left on North State Street and you will go a few hundred feet and the historic Clifton-Burwell House will be on the left. A black and white sign out front announces Coxwell & Associates. When you reach the Office turn left onto College Street. You may park behind the building in a nice, paved parking lot. Entrance to the office of Coxwell & Associates is through the door facing the parking lot.
HELPING MISSISSIPPIANS FOR OVER 40 YEARS
Free Consultations

Family Oriented Law Firm

Over 70 Years of Combined Experience

Dedicated to Clients