These product liability drug cases are closed.
When doctors prescribe medications, we expect those medicines to help us feel better. When those medications hurt rather than help, it's important to have advocates who can fight the big pharmaceutical industry and help to get injured victims the compensation they deserve. The only way to get dangerous drugs off of the market is to hold manufacturers accountable. Since the pharmaceutical business is a for-profit industry, it's important for issues like drug safety to be taken very seriously. If drugs are rushed through testing phases or are marketed without appropriate warnings, consumer safety is put at risk. When people take prescription and over-the-counter medications, it's to feel better and improve their quality of life. If those medications make a person's quality of life or pain worse, something has to be done. Listed below are some potentially dangerous drugs.
Potentially Dangerous Drugs
Xarelto
Prempro
Januvia
Zoloft
Lipitor
Pradaxa
Prilosec
Invokana
Accutane
Yaz
Abilify
Talc powder
Cipro
When Medications Hurt Instead of Help
In a perfect world, medications should always help and never hurt, but that's sadly, just not the case. When greed and negligence come into the picture, the consumers are the ones who are put at risk. If you were injured due to a medication that was supposed to help you, you should contact a personal injury attorney who has proven case experience involving dangerous drugs and the pharmaceutical industry. Unfortunately, it can take months or even years to get warnings on dangerous meds or to have them pulled from shelves altogether. After any kind of injury caused by a prescribed or over-the-counter medication, you should report the incident to the manufacturer, your doctor and to the FDA immediately. The only way investigations get initiated is through consumer reporting.
Injuries Associated With Dangerous Drugs
A variety of injuries can be associated with different dangerous drugs. Depending upon what drug you were prescribed, you could be facing anything from bleeding and hemorrhage to DVT and pulmonary embolisms. Unfortunately, many of these injuries can be life threatening. Some of them will leave victims with lifelong medical conditions. A person's quality of life can be severely degraded after an injury involving a dangerous drug. Listed below are just some potential injuries that are associated with dangerous drugs.
Potential Injuries Associated With Dangerous Drugs
Bleeding
Hemorrhage
Stroke
Fatal injuries
Cancer
Heart failure
Deep vein thrombosis (DVT)
Kidney damage
Blood clots
Pulmonary embolism
Gastrointestinal problems
Birth defects
Amputation
Physical abnormalities
A huge problem associated with certain drugs is a failure to warn consumers of potential side effects or complications. Consumers should always be adequately warned about the potential risks associated with certain drugs. It's critical for consumers to be informed so that they can make informed decisions about their care. If they're warned about a potentially deadly side effect involving a certain type of drug, they might be able to try a different medical treatment before resorting to something that could be life threatening. Without accurate and adequate warnings on drug labels, consumers are essentially in the dark about what they are putting in their bodies.
Wrongful Death Lawsuit
Since the stakes are so high in cases involving dangerous drugs, it's not uncommon to have deaths associated with certain prescription drugs and medical devices. If your loved one died as a result of taking a prescription or over-the-counter medicine, you need to contact a personal injury lawyer as soon as possible about your case. A wrongful death lawsuit may help to get you the compensation you deserve to pay for things like medical bills, funeral expenses and lost wages. While no amount of money can ever bring back your loved one or make the pain of the loss go away, it can help to pay unnecessary bills associated with the dangerous drug.
Dangerous Drug Lawsuit in Jackson
In the information age we live in, it's no surprise that consumers are spending more time doing their own research than drug manufacturers and medical professionals are doing when they're dispensing potentially dangerous drugs. In the past, it has taken years to get adequate labeling on certain dangerous drugs, and in some cases, lives have been lost because of it. After any kind of injury associated with a potentially dangerous drug, it's important to speak with a lawyer about your claim. Pharmaceutical giants have teams of lawyers on their side, and so should you.
If you have been injured or if you have lost a loved one due to a dangerous drug prescribed in or around the Jackson Metro Area, contact the skilled and proven team at Coxwell & Associates, PLLC at (601) 265-7766 for a free case consultation today.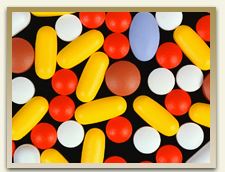 Abilify
FDA Requests Withdrawal of Weight Loss Drug Belviq After Cancer Concerns
Lipitor
Prempro
Risperdal / Invega
Testosterone Replacement Therapy
Zantac
Elmiron Dangers
Paraquat
$144 Million Death and punitive damages

$120 Million Injuries from dangerous drugs

$20.4 Million Fraud settlement that went to Mississippians

$2.3 Million Brain injury settlement

$2.1 Million Civil rights death

$1.6 Million Fraud settlement for Mississippians
Contact Us today
To Schedule A Consultation
"You were made to do what you do. Know that You make a difference in lives for the better."

- Will A.

"We are so appreciative for everything you've done for us. We don't know how we would've gotten through this without your help and generosity!"

- N.B.

"My family and I will always be indebted to you and your staff."

- B.W.