Pharmaceutical giant, Johnson & Johnson, along with its subsidiary, Ethicon, was recently hit with a $15 million verdict after a woman filed a lawsuit which claimed her chronic, severe pain was the result of J & J's defectively designed pelvic mesh implant.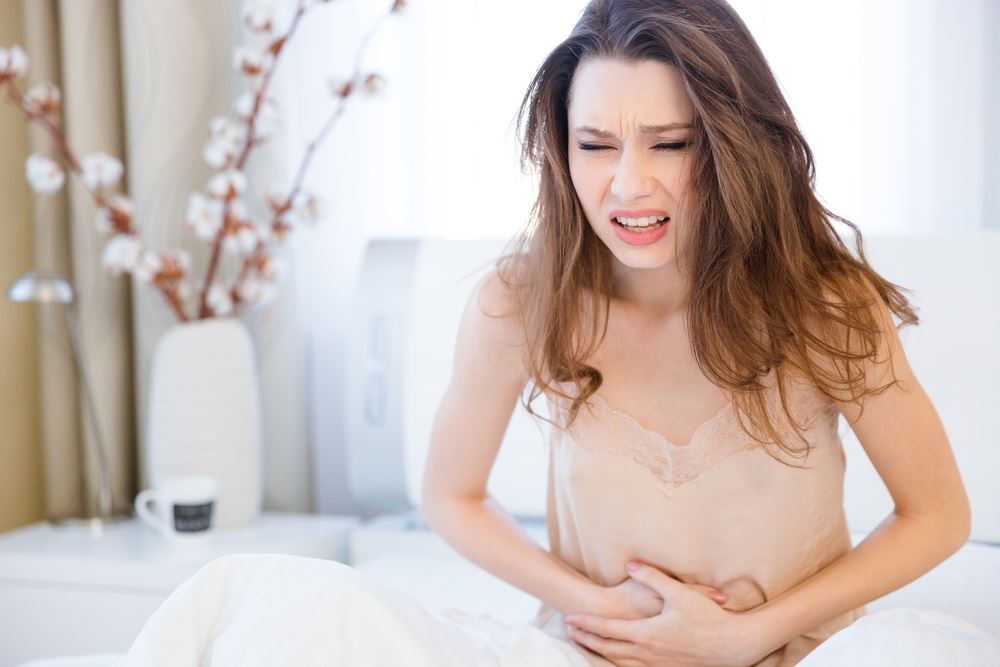 Elizabeth Hrymoc was awarded $4 million in compensatory damages, and $10 million in punitive damages, while her husband received $1 million in compensatory damages. The Bergen County, New Jersey jury deliberated for most of one day after three weeks of testimony, arguments and evidence presented by both sides. There are currently almost 9000 pending pelvic mesh lawsuits, and the Hrymoc case was only the second one to make it to trial.
Hrymoc was implanted in 2008 with Ethicon's Prolift and TVT-O brand mesh devices as a treatment for pelvic organ prolapse and stress urinary incontinence—common conditions in women who have gone through menopause. Hrymoc, 71, claims the mesh devices left her in almost constant pain. Although Hrymoc has subsequently undergone multiple surgical procedures, the surgeons have found it impossible to fully remove the mesh, as it has eroded into surrounding tissues. Ethicon continues to maintain their pelvic mesh is perfectly safe, and that without the mesh, women with similar medical issues as Hrymoc would have been forced to undergo a more invasive type surgical procedure with even greater risks. As expected, Johnson & Johnson will appeal the verdict.
In the first surgical mesh case in New Jersey, held in 2013, an Atlantic County jury awarded $11.1 million to Linda Gross, who was also implanted with an Ethicon device. Gross underwent an astonishing 18 surgical procedures as doctors attempted to remove the pelvic mesh from her body, and repair the damage done by the mesh. The next pelvic mesh trial is set for late January, in Bergen County, however the manufacturer of the pelvic mesh in this case is C.R. Bard. Hrymoc, as well many other women who claim they were injured by pelvic mesh believe it is the chemical polypropylene in the mesh which causes the adverse reactions. Polypropylene can react with human tissue, becoming brittle and stiff. Pelvic mesh implants were deemed a "high-risk" procedure in 2016 by the FDA.
About Pelvic Mesh
By the age of 80, it is estimated that 11% of all women will require surgery to correct some form of pelvic organ prolapse. Pelvic organ prolapse occurs when the connective tissues and muscle lose their elasticity through childbirth, surgery, menopause, aging and possibly genetics, allowing the organs to drop from their normal position. Women who are obese, have a history of smoking, have developed a chronic cough, constipation or have a compromised immune system may not only have a higher risk of developing pelvic organ prolapse, they may also have a higher chance of recurrence or surgical complications.
An article published last June in the Current Urology Reports Journal discusses the use of biological grafts in POP repair, particularly the complications associated with posterior, middle and anterior prolapse surgery. Women who suffer from pelvic organ prolapse experience significant levels of discomfort and pain as well as a variety of other symptoms. It is believed that POP affects many more women than the 200,000 per year who seek surgical intervention, however due to the nature of the problem a significant number of women are hesitant to discuss symptoms of POP with their doctor. Of those who do seek surgery to correct POP, at least 30% will experience a recurrence of their pelvic organ prolapse which will require another surgery.
Because of the 2011 FDA update to a 2008 warning regarding the use of synthetic mesh to repair pelvic organ prolapse, and because of the number of lawsuits currently filed over pelvic mesh implants, there is considerable debate concerning the results and complications of biologic mesh vs. synthetic mesh. The FDA stated that complications from the use of synthetic transvaginal mesh are "not rare" and that it has not been shown that synthetic mesh has any clear advantages over more traditional methods. Further, the FDA believes that the use of synthetic mesh for pelvic organ prolapse repair could expose patients to higher complications risks and recommend an improvement in post-op patient monitoring as well as an updated pre-market approval application process.
Despite the FDA warning, many studies show that the use of synthetic mesh can improve anatomic results although the risk of mesh extrusion or erosion is a factor. Biological grafts are more similar to the recipient's natural tissues, thereby decreasing the recurrence rate of POP. Not only is there little chance of rejection when biologic grafts are used, there is also no chance for transmission of disease, and biologic grafts have virtually none of the issues associated with mesh, such as erosion and adhesion.
The "Alien Thing"
A Missouri woman who claims she has dealt with constant pain and incontinence since her transvaginal mesh implant has dubbed the mesh implanted in her body the "alien thing." The woman received a Bard mesh sling after her doctor determined her bladder was protruding into her vagina. Following the mesh implantation, the woman began having one medical issue after another, and several years later, it was found that the mesh could not be removed because it had eroded into her bladder. The woman even claims that not only was she required to self-catheterize for six months (followed by a series of nasty urinary tract infections), but that while she and her husband were having intercourse, he was cut so badly by the mesh that it caused him to bleed. Thousands of women claim many of the same issues as a result of pelvic mesh implants.
It remains to be seen how the next few pelvic mesh trials will go—if the decisions continue to be in favor of the plaintiffs, J & J and Ethicon may decide to cut their losses and settle the lawsuits instead of risking a huge payout on each one. Those who have suffered injury as a result of a pelvic mesh implant should speak with an experienced Mississippi product liability attorney as soon as possible to understand their options, and ensure their future is properly protected.
At Coxwell & Associates, PLLC, our pelvic mesh lawsuit attorneys believe in fighting aggressively for injured Mississippi pelvic mesh patients and their families – to ensure that they receive the money they need to fully recover. Contact Coxwell & Associates today at (601) 265-7766, (601) 265-7766 or click the button below.
Disclaimer: This blog is intended as general information purposes only, and is not a substitute for legal advice. Anyone with a legal problem should consult a lawyer immediately.