Nurses play a vital role within the care of patients but for some patients, this could go either way. Some nurses perform treatments they aren't actually qualified to perform which can lead to severe consequences for the patient. The Nurse Practice Act ensures that all nurses are qualified and are capable of doing their job.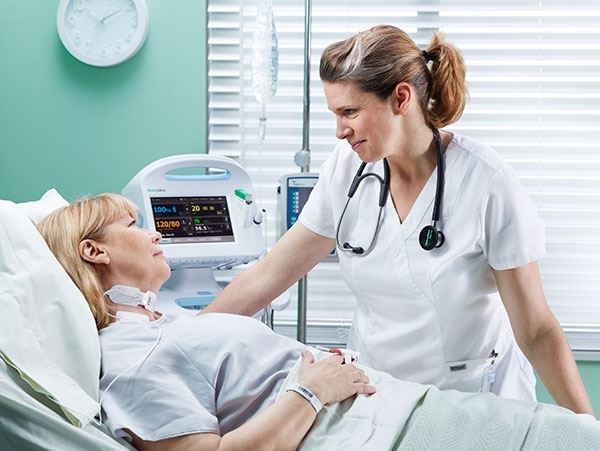 What Is the Nurse Practice Act?
Nursing can be an unappreciated vocation. While nurses play a crucial role in a patient's health care and recovery, their work often goes unnoticed and they are generally under-compensated. Doctors, for obvious but sometimes unfair reasons, tend to get all the glory and the financial rewards, but their work would not be possible without capable nursing staff.
Having said that, just like there are sub-standard doctors, there are also under qualified and incompetent nurses. That's where the Nurse Practice Act (NPA) comes in. The NPA was designed to protect patients' health and to define the scope of practice for all levels of nurses, ensuring that nurses are qualified and capable of doing their job. As these scopes change, the NPA is updated, and it is each nurse's responsibility to be aware of any updates.
Nursing is a right which each state grants to qualified practitioners to protect those in their care. The law is there to ensure that all nurses are qualified, competent and adhere to all ethical codes of conduct.
Why Are These Laws Important?
Nursing is a specialised healthcare field which requires in-depth knowledge, an array of skills, compassion and the ability to make decisions under pressure. There are numerous fields within the nursing sector, divided by the type of client or illness. Many nurses may be contracted out to a variety of different tasks, and they need to be competent in them all. The risk of accident or mistake is relatively high, and the act was drawn up to protect patients by ensuring the highest level of competency whenever possible.
Are These Laws Reasonable?
All these laws are deemed to be reasonable. However although the act is designed to protect patients, it should never be so strict that it prohibits nurses from adequately performing their jobs.
Need Assistance Today? Speak To Our Expert Team Now
The State's Role
Every state and territory in the USA has their own version of the NPA. This will be governed and enforced by each state's legislature. However, the NPA itself is not enough to provide the needed guidelines for the nursing profession. As a result, each NPA has established a board of nursing (BON), which has the legal responsibility and authority to develop the rules of the act, making them more precise and easier to follow and enforce. All rules and regulations must be in accordance with the NPA, working within the guidelines of the act.
Because this scope may differ in each state, it's critical that nurses familiarize themselves with the rules and regulations of the state they are licensed to practice in. This is particularly important for nurses who travel between states for work or wish to relocate to a different state.

You can use this tool to find the NPA for your state. The links will take you to each state board of nursing and there you can find your relevant NPA.
What Does the NPA Include?
It outlines the authority, power and composition of a nursing board
It sets the standards for an education program
It sets out the standards and scope of nursing practice
It outlines the various types of titles and licenses
It outlines the requirements to obtain a nursing license
It states the situations where disciplinary action may be required, as well as additional violations and the possible remedies
Individual Professional Responsibility
While there are plenty of laws and legislatures that govern the nursing profession, it is up to each nurse to make sure they are fully qualified and competent. They need to keep themselves updated on any new practices or laws that concern their profession. By reading available resources put out by professional organisations, and keeping an eye on relevant journals, they can easily stay abreast of the latest and best practice. Nurses must also be aware of any laws or rules that pertain to their specific employers.
The National Council Of State Boards of Nursing has provided an NPA toolkit designed to make life easier for those nurses wishing to ensure compliance.
The toolkit will help them acquaint themselves with any laws and regulations linked to the nursing profession. It will help them find the NPA relevant to their state or territory and any important regulation that they need to know. It also allows nurses to access any Nurse Practice Act educational resources.
How Do You Report Medicare Fraud
It's very difficult to discover Medicare fraud at hospitals, and almost impossible without whistleblowers. Fraudulent and unlawful billing practices cost the US economy billions of dollars annually.
There are many avenues to blow the whistle and if you do, you are contributing to a more just and healthy society. In many cases you might be offered a financial reward. You may contact us – our lawyers are 100 per cent discreet and well versed in the field of whistleblowing.
What's important for nurses to know is that they have all the necessary resources and support to ensure they are acting lawfully and competently in their profession. They may be the unsung heroes of the medical profession, but their continued good practice and knowledge of the industry will ensure safety for their patients and legal peace of mind for the nurse.
Disclaimer: This blog is intended as general information purposes only, and is not a substitute for legal advice. Anyone with a legal problem should consult a lawyer immediately.