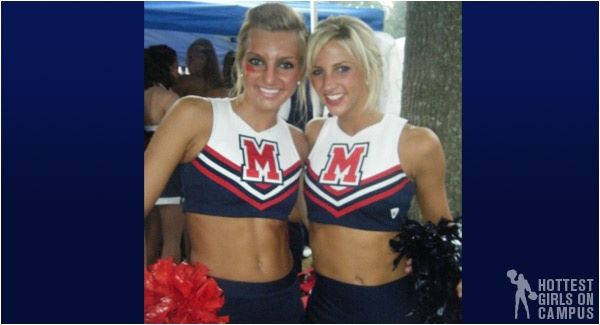 College football is just 10 days away! On Thursday night, September 1, the Mississippi State Bulldogs open up on the road against the University of Memphis Tigers.The Bulldogs come into the season with a ton of expectations so the fan base will show up in full force for this game. I predict a blowout win for the Bulldogs but how will the rest of their season be?
With college football you get tailgating. With tailgating you get "over served" your favorite beverage(s). As someone who has represented dozens of people in DUI's over the last 17 years, please designate a driver or take a cab. My fee is a lot more than a cab fare. If you forget this advice and get a DUI please call me. Remember, friends don't let friends plead guilty to DUI's.
Even though I'm just an attorney I do think I have some better than average knowledge about college and pro football. My partner, Merrida Coxwell the managing member at Coxwell & Associates, suggested I do a blog with some some fearless football predictions. So, without further adieu here are my predictions for the SEC:
SEC West
1. Alabama Crimson Tide: The Tide is trying to overcome losing first round picks A.J. Green, Mark Ingram, and Marcell Dareus not to mention two year starting QB Greg McElroy. Don't feel sorry for the Tide (and not many Mississippians do) because they're simply reloading and I think they will win the West. I'm giving them the edge over LSU simply because LSU plays a tougher schedule and has to travel to Alabama to play.
2. LSU Tigers: The only weakness the well-coached Tigers have is at QB with Jordan Jefferson. However, if he can just play average the Tigers may be able to win the West and head to Atlanta for the SEC Championship. I think LSU's schedule is too tough. They play Oregon on a neutral field (Cowboy Stadium), travel to Morgantown to play always tough WVU and then play the typically tough SEC games including Mississippi State and Alabama on the road. They could be a good team and end up with 3 losses.
3. Miss. State Bulldogs: Most experts have Arkansas penciled in here but I'm going with the Bulldogs. Chris Relf, Chad Bumphis and Vic Ballard running Dan Mullen's spread offense should be fun to watch. State has a legit shot at winning the West (hope I don't jinx it for ya Cook!) with both LSU and 'Bama having to come to Starkvegas to play. We'll know early on how State will do when they play Auburn and LSU in weeks 2 and 3 respectively.
4. Arkansas Razorbacks: Arkansas is trying to replace Ryan Mallet and now will have to replace the SEC's best running back, Knile Davis. Arkansas has a tough schedule and could very well lose 4 or 5 games this year.
5. Auburn Tigers: Oh how the mighty have fallen. The 2010 National Champs will be without the services of Cam Newton (NFL #1 overall pick) and Nick Fairly (#13 overall pick). They will also be hard pressed to qualify for a bowl game this year.
6. University of Mississippi Rebels, er, Black Bears: Ole Miss is supposed to be horrible this year and I can't find a reason to dispute this. Ole Miss can't schedule enough small schools to have a winning schedule. Their "bowl game" will be the Egg Bowl against Miss. State. Now, in typical Ole Miss fashion, watch them scrap together 5 wins and beat State in the Egg Bowl to become bowl eligible! Since I was so hard on the Rebs, I decided to use their cheerleaders' pic.
I'll do the SEC East tomorrow so be sure to hold off on placing your Vegas bets until you read it. To learn more about Chuck go to the Coxwell & Associates website.
Disclaimer: This blog is intended as general information purposes only, and is not a substitute for legal advice. Anyone with a legal problem should consult a lawyer immediately.