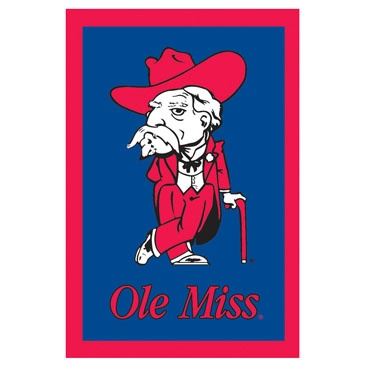 Coxwell & Associates and the Lanier Law Firm is announcing a wrongful death lawsuit filed today against University of Mississippi head football coach Houston Nutt, the National Collegiate Athletic Association (NCAA), the University of Mississippi and other defendants based on their respective roles in the 2010 death of student-athlete Bennie (Buster) Abram.
Mr. Abram, an Ole Miss junior and walk-on defensive back on the football team, collapsed and died on the first day of spring practice last year. According to the autopsy report, the 20-year-old's death on Feb. 19, 2010, was caused by complications from sickle cell trait with exertion and a contributing factor of cardiomegaly, an inflammation of the heart.
The lawsuit says coaches, trainers and athletic department officials at Ole Miss violated NCAA guidelines covering the intensity of spring practices, particularly for players with the sickle cell trait like Mr. Abram. The lawsuit also cites the NCAA for failing to implement adequate guidelines for off-season practices and for not sanctioning coaches who violate existing guidelines.
Also named as defendants are the university's board of trustees, Ole Miss athletic department medical director Dr. Jeffrey Dennis, strength and conditioning coach Don Decker, the UMAA Foundation (the Ole Miss athletic booster club), and Baptist Memorial Hospital in Oxford, Miss. The case is Bennie F. Abram Jr., et al. v. Houston Nutt, et al., No. 11-421-CIV, in the Circuit Court for the First Judicial District of Hinds County in Jackson, Miss.
Sickle cell trait appears in nearly 10 percent of the African-American population, and less commonly in all races. Believed to be the leading killer of Division I football players, the condition has been linked to at least nine deaths among college athletes since 2000.
Mr. Abram, a native of Southaven, Miss., fell unconscious and was treated on the practice field by athletic trainers before being taken to Baptist Memorial Hospital. According to doctors' reports, he went into cardiac arrest at the hospital and died six hours later.
"Buster's death is a tragedy that should have been prevented," says The Lanier Law Firm's Gene Egdorf, who represents the Abram family along with Merrida "Buddy" Coxwell and Charles R. "Chuck" Mullins of Coxwell & Associates, PLLC, in Jackson, Miss. "Every sickle cell expert in the world will tell you that the only way this trait can cause a student-athlete's death is when they are put through overly strenuous workouts like the one Bennie went through before he died. The negligence of the NCAA, coaches, trainers and staff combined with senseless off-season workout programs is a recipe for disaster. We will fight to change this cycle just like we did when we got the NCAA to change its rules to mandate sickle cell testing."
Mr. Egdorf and The Lanier Law Firm negotiated a landmark 2009 settlement with the NCAA following the death of Rice University student-athlete Dale R. Lloyd II, who also had sickle cell trait. As part of the settlement, the NCAA for the first time recommended that all student-athletes undergo testing for the condition.
Chuck Mullins and Merrida Coxwell are proud to be helping the Lanier Law Firm and the Abram family as they seek justice for their son's death. Chuck and Merrida have been helping Mississippians with nearly 50 years of combined legal experience. Follow us on our website.
Disclaimer: This blog is intended as general information purposes only, and is not a substitute for legal advice. Anyone with a legal problem should consult a lawyer immediately.