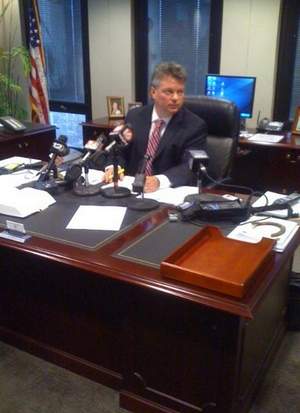 In the wake of an unprecedented wave of pardons and reprieves in Mississippi, Attorney General Jim Hood has asked Hinds County Circuit Court Judge Tomie Green to to block the pardons.. Attorney General Hood has also asked Mississippi Department of Corrections Commissioner Chris Epps not to allow any of the pardoned prisoners out of jail.
This should get good.
Disclaimer: This blog is intended as general information purposes only, and is not a substitute for legal advice. Anyone with a legal problem should consult a lawyer immediately.