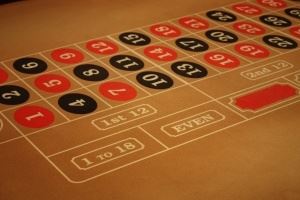 In general, there is no duty to take affirmative steps to help another person in Mississippi. However, the rules are a little bit different for businesses, which have a duty to act with reasonable care towards patrons. In a recent appellate case, a 67-year-old woman's heart stopped while she was playing slots at the Isle of Capri-Natchez in Mississippi. She collapsed and a patron told the employees. They called an ambulance and did CPR.
The EMTs worked on her and her heart restarted, but her brain had been fatally injured from lack of oxygen. She spent a week on artificial life support, and then her husband stopped support. Her death certificated stated that her cause of death was cardiopulmonary arrest.
The husband sued the casino for wrongful death. He claimed the casino's negligence was the cause of death and that the casino had a duty to give aid to his deceased wife by timely starting CPR or using an AED. In his view, the AED would have prevented her brain death.
The casino moved for summary judgment. The husband submitted an unsigned pathologist's report in opposite to the motion. The pathologist believed that the woman had a six-minute window during which her brain damage could have been stopped. He had looked at security footage and saw that the employees didn't try to resuscitate the woman right away. He saw that the EMTs came about 10 minutes after she collapsed. The pathologist's unsigned opinion was that the woman's brain death happened because too much time lapsed between her collapse and the start of CPR.
The judge granted the motion for summary judgment. He found that the plaintiff hadn't established negligence and that the casino did not have a duty to perform CPR or use an AED, especially since its employees didn't know why she had collapsed. The judge found the woman died of a heart attack and that the casino had not caused it.
The husband appealed. The appellate court explained that the case turned on whether there was a duty to render aid. According to the husband, business owners owed a duty to offer the same service as an EMT if they knew a patron was in trouble. The casino argued there was no duty.
The appellate court explained that in Mississippi, the duty for a business proprietor was more than rendering zero aid, but was much less than providing all potential means of medical aid. A business owner has a duty to take reasonable action to render first aid and care for a patron until somebody else can care for her. The casino fulfilled this duty by coming to the woman's aid, calling an ambulance and waiting with her. It explained that in general there was no duty to render aid.
In Mississippi, a property owner that holds its property open for the public to enter does have a special relationship to those it has invited onto the property. This special relationship requires reasonable first aid to begin when a proprietor knows or should know that a patron is injured and needs help. The duty ends, however, when somebody else, such as an EMT, takes over or when a patron refuses more help.
In this case, what the husband said should have been done -chest compressions or defibrillator help within six minutes of collapse-was outside the scope of what would be considered reasonable first aid. There was no duty to perform CPR or use an AED immediately. Summary judgment was affirmed.
In this case, the casino owed a duty to help and complied with that duty, but had it failed to try to help, the outcome of the case could have been different. If you are hurt or a loved one is injured on somebody else's property, the experienced Mississippi personal injury attorneys of Coxwell & Associates may be able to represent you. Contact us for a consultation.
Disclaimer: This blog is intended as general information purposes only, and is not a substitute for legal advice. Anyone with a legal problem should consult a lawyer immediately.