Mets pitcher Jeurys Familia received a 15-game ban without pay after being arrested for a domestic violence incident. Familia has said he will not appeal the suspension, and he will be eligible to return for the Mets 16th game. Familia was arrested on October 31st, in Fort Lee, New Jersey, then the case was dismissed in December after the prosecutor in the case elected not to prosecute.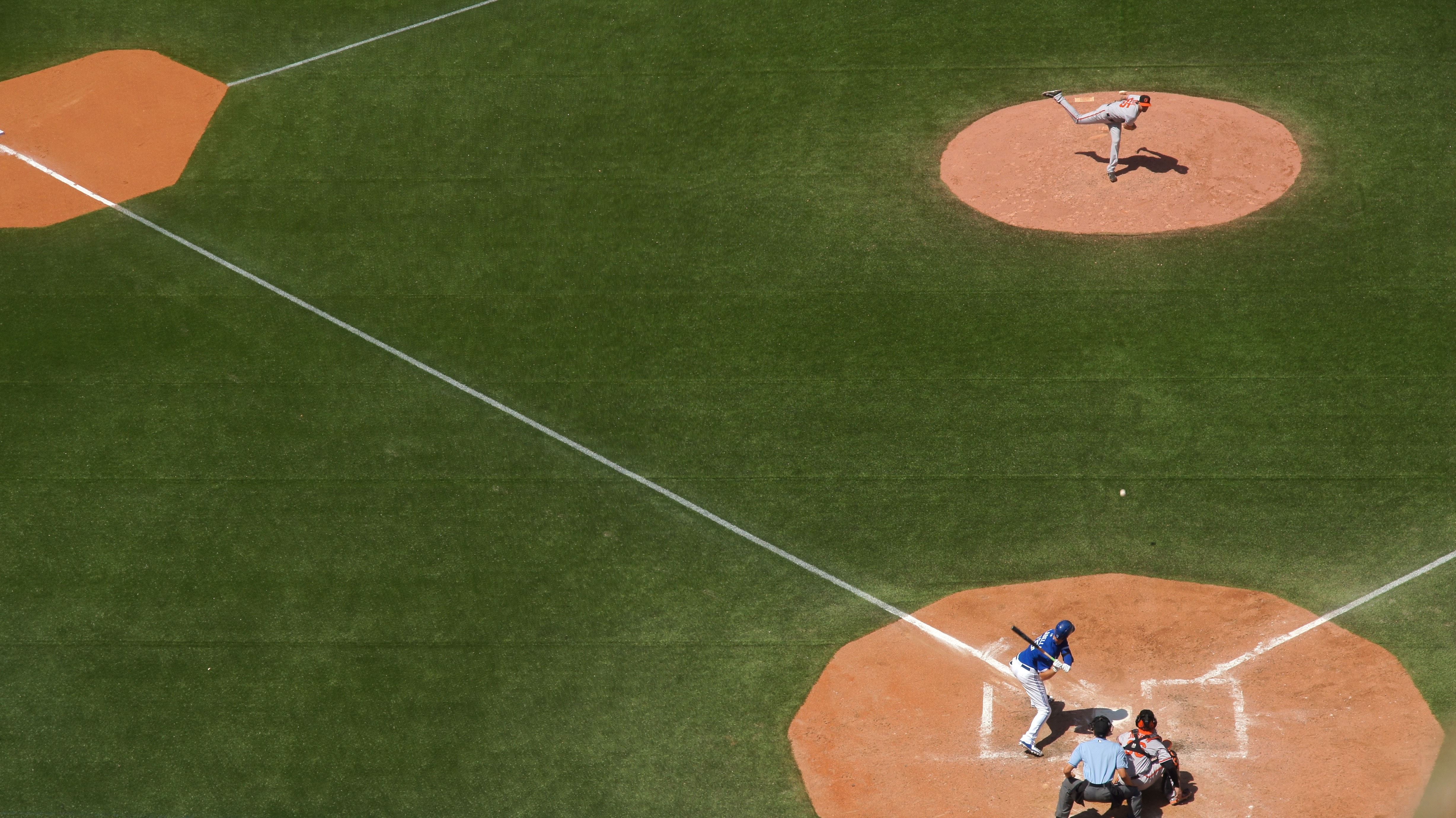 Even though the criminal case was dropped, Commissioner Rob Manfred elected to discipline Familia as outlined in the team's 2015 domestic violence policy. Manfred stated that while there was no evidence Familia physically assaulted his wife, the pitcher's conduct was inappropriate, warranting discipline. For his part, Familia continues to claim he never physically touched, threatened or harmed his wife, but that he did act in "an unacceptable manner."
Other Baseball Players Suspended for Domestic Violence
In 2016, Mets player Jose Reyes was suspended for 52 games, and Aroldis Chapman, of the Yankees, for 30 games after allegations of domestic violence were leveled against the players. There were no charges filed against Chapman, and the charges against Reyes were dropped; both players' wives refused to cooperate with the prosecution.
Familia's Wife Refuses to Help Prosecutor
Although Familia's wife had visible injuries, including a bruise on her right cheek, and a scratch on her chest, she told the prosecutor the bruise was the result of her "resting her face in her hand," and the scratch was from her young son. Yet in the October 31st 911 call, she claimed Familia was drunk and "going crazy." Familia has completed 12 90-minute counseling sessions for domestic violence, and received a "favorable" evaluation from his counselor.
Familia in Counseling and Will Speak to Other Players About Domestic Violence
Familia has also agreed to speak to other players about domestic violence and to donate his time and money to local organizations that are involved in the prevention of domestic violence. According to the Associated Press, Familia will lose the majority of his $7,425,000 salary for 2017—more than $738,000. Two knives were found on the floor of the bathroom when police arrived at the home of Familia and his wife; Familia had barricaded himself in the bathroom following the argument, and claimed he used the knives to wedge the door shut.
The Fallout from a Mississippi Domestic Violence Conviction
If you have been charged with domestic violence in the state of Mississippi, it is important to understand the challenges you will face if you are convicted of the offense. If you are in the middle of a custody case, a domestic violence conviction could seriously affect your ability to get custody of your children, and even your visitation rights. In the state of Mississippi, a parent who has been responsible for a series of abusive incidents, concerning one or more children could even have his or her parental rights terminated.
Aside from an adverse child custody ruling, you could also find it difficult to obtain employment following a domestic violence conviction. Employers can see a criminal conviction on your criminal record, and could be deterred from hiring you. If you are trying to rent a home, having a conviction for domestic violence could even prevent you from finding a place to live.
Gun Rights & Domestic Abuse
More than two-thirds of spouse and ex-spouse homicide victims in the twenty-eight years between 1980 and 2008 were killed with a firearm. A woman is five times as likely to be killed by her domestic abuser if the abuser owns a firearm. Under Federal Law, if a person is convicted of a domestic abuse charge or is under a domestic abuse protective order, they are prohibited from possessing guns or ammunition. 18 U.S.C. §922(g) (8), (9). This is a law that was enacted in the 1996 and very few people understand that this prohibition is forever unless you can obtain and expungement or some type of rehabilitation.
If you have been charged with domestic violence, speaking to an experienced criminal defense attorney could be one of the most important actions you can take to safeguard your future and your rights.
Contact Our Jackson Criminal Defense Lawyers
If you are arrested and charged with a crime in Jackson, Hattiesburg, Meridian, or anywhere in the State of Mississippi, you need to fight for your rights and protect your freedom. The best way to do this is to hire an experienced Jackson criminal defense attorney immediately.
At Coxwell & Associates, PLLC, our attorneys believe in fighting aggressively for our clients and we can build a defense that is designed to expose the holes in the prosecution's case against you. Contact Coxwell & Associates today at (601) 265-7766. Alternatively, use the button below.
Disclaimer: This blog is intended as general information purposes only, and is not a substitute for legal advice. Anyone with a legal problem should consult a lawyer immediately.