Nearly a third of all injury-related deaths in the United States are due to a traumatic brain injury, and almost 1.7 million Americans currently live with the long-term effects of a traumatic brain injury.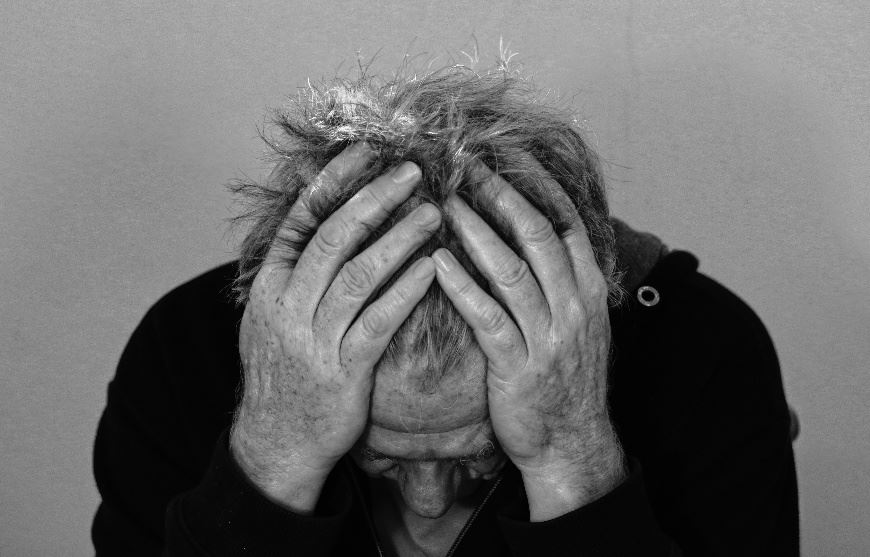 Following a brain injury, the victim could face significant financial costs, as well as having to deal with the physical symptoms of the injury.
What if it Wasn't Self-Inflicted?
If the cause of the brain injury was the negligence of another person, then a civil lawsuit could be the only means of paying for the costs of treatment as well as for lost wages and future lost wages. A civil lawsuit could result from negligence which caused an automobile accident, a defective product, a dangerous drug, an assault, or medical malpractice. In any traumatic brain injury, there will be quality of life issues which can go far beyond the expenses related to rehabilitation and medical treatment.
As many as 300,000 of those who sustain a brain injury in the United States will require hospitalization, and of those who require hospitalization, about a third will have a long-term disability. Like a spinal cord injury, the lifetime costs of caring for a person with a traumatic brain injury can be astronomical, far exceeding most health insurance limits.
What are the Costs to Overcome a Brain Injury?
Depending on the severity of the injury, the lifetime costs could be from $85,000 to $3 million, not including loss of productivity. Instead, the majority of the costs are related to immediate medical care, as well as the rehab costs the victim will face in the first year following the injury. Some of the most common costs associated with a brain injury include the following:
The cost of prescription medication drugs;
Neurologist costs;
The cost for physicians, nurses, technicians and clinicians;
Rehabilitation costs;
Post-injury brain scans;
Surgical costs;
Acute care expenses;
Expenses related to psychological evaluations;
Expenses related to psychiatric therapy;
Assistive devices such as braces, wheelchairs, etc.;
Lost wages from absences from work;
Experimental therapy costs;
Neurological rehabilitation therapy costs;
Expenses related to a severe permanent disability, and
Expenses related to an inability to work.
As a whole, the cost of treating traumatic brain injuries across the nation is estimated to be nearly $50 billion annually. About 60 percent of those costs are spent on hospitalization for those suffering from a brain injury, while the remainder is a part of the expenses associated with brain injury fatalities. Rehabilitation for victims of traumatic brain injury runs between $9 and $10 billion annually—a figure which does not include indirect costs to society and families of brain injury victims. Traumatic brain injuries contribute significantly to the number of deaths and permanent disabilities each year, and, in addition to impacting the life of the individual and his or her family, there is also a large societal and economic toll.
Effects of a Traumatic Brain Injury
For those dealing with a severe traumatic brain injury, there could be an extended period of unconsciousness (coma) or even a period of amnesia following the traumatic brain injury. Nearly half of all individuals who suffer a traumatic brain injury will have a disability related to the injury a year after the initial injury. Traumatic brain function can affect attention, memory, coordination, balance, hearing, vision, perception, touch and emotions and can cause weakness in the extremities, as well as depression, anxiety, aggression, changes in personality, and poor impulse control. Falls are the leading cause of traumatic brain injury, particularly among the elderly and children between the ages of 0 and 4, although auto accidents result in the largest percentage of traumatic brain injury deaths.
Contact Our Jackson Personal Injury Lawyers
If you or a loved one has suffered a traumatic brain injury, it could be extremely beneficial for you to speak to an experienced Jackson, Mississippi brain injury attorney as soon as possible.
At Coxwell & Associates, PLLC, our attorneys believe in fighting aggressively for injured Mississippi accident victims – to ensure that they receive the money they need to fully recover. We can help you obtain the money you need to fully recover. Contact Coxwell & Associates today at (601) 265-7766.

Disclaimer: This blog is intended as general information purposes only, and is not a substitute for legal advice. Anyone with a legal problem should consult a lawyer immediately.