Sexting is the term used for sending, receiving or forwarding a sexually explicit image, photograph or message. Although sexting usually occurs on cell phones, it can also take place on a computer, or any other digital device.
One survey asked teens whether they had engaged in sexting, and, if so, why. A staggering 40 percent of all teens have sent a sexually suggestive message, although the practice is more common among boys than girls. Forty percent of teenage girls who sent a sexually suggestive message said they did it as a joke, 34 percent said it made them feel sexy, and 12 percent said they felt pressure to do it.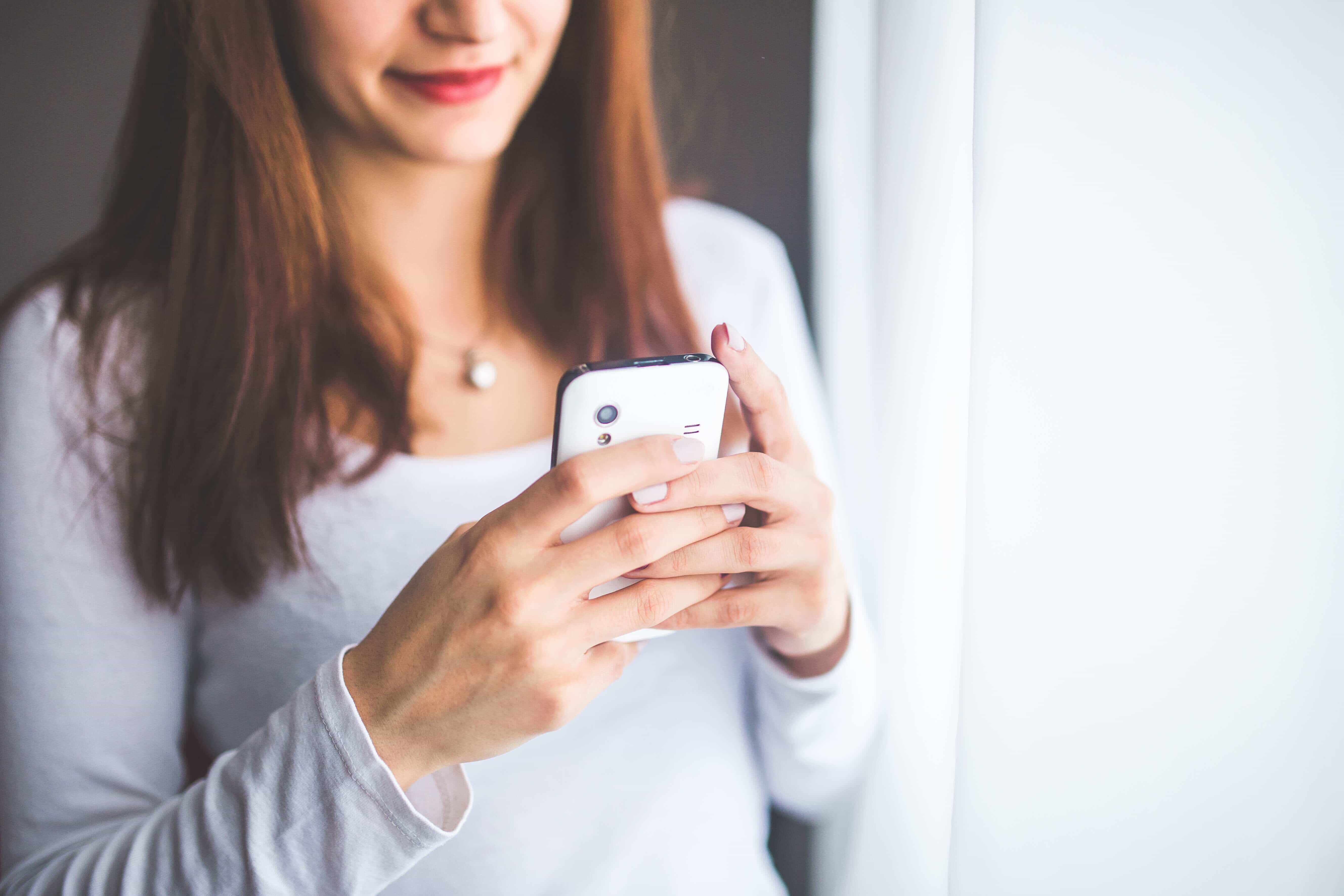 Is Sexting Illegal?
It is important to know that while sexting between consenting adults is not illegal, sending or receiving a sexually suggestive text or image to or from a person under the age of 18 is considered sexual exploitation or child pornography and can result in criminal charges.
In the United States, 8 states have enacted bills which protect minors from sexting, while an additional 13 states have proposed bills to legislation. Although there have been some highly publicized cases, prosecution of minors for distribution of sexting photos remains relatively rare. It is much more likely for adults to be prosecuted for sending or receiving sexting photos.
Why Do People Engage in Sexting?
There are many motivations behind sexting. These motivations can be as relatively innocent as digital flirting to as sinister as blackmail. Sexting can be a form of victimization, particularly during conflict in a relationship or after a break-up. The primary reasons behind sexting as victimization include:
Sexting as an act of revenge or anger. This type of sexting generally starts our fairly harmlessly—and consensually—then goes wrong. One person in the relationship experiences hurt or anger, and responds by posting sexting photos or texts shared between the couple to others. The motivation is to cause embarrassment, harm another's reputation, or simply cause emotional hurt. When a person poses or distributes personal photographs of another person without his or her consent, not only is this a violation of trust, it can also be illegal, depending on the age of the person whose picture is distributed.
Sexting as sexual harassment can also occur, when a person coerces or pressures a minor to get nude or sexually explicit photos from them. This is abusive behavior, and can also be against the law.
So-called "sextortion," generally refers to one person threatening to release sexually explicit photographs, if money, property or sex is not provided (extortion). The person being threatened could suffer embarrassment as well as the loss of reputation through exposure of the photos, therefore agrees to the extortion. 
Experimental sexting involves no malice, no lack of consent, and no surprise, and is much less likely to result in an arrest. Those who enforce the law must carefully consider cases between minors, as most child-pornography statutes have yet to catch up with digital technology. As an example, some state laws can treat a minor who takes and shares sexually explicit photos of him or herself as both the victim and the perpetrator. Needless to say, this can get fairly complex.   
The Anthony Weiner Scandal
Former New York congressman, Anthony Weiner, not only wrecked his marriage and his career through sexting, he was recently sentenced to two years in prison for sexting a 15-year-old girl. Weiner told the judge "I have a disease," confessing that even after he was caught sexting twice before—ending his bid for mayor and forcing him to resign from Congress—he still convinced himself his behavior was not a problem. When Weiner received his sentence, he bowed his head and began crying.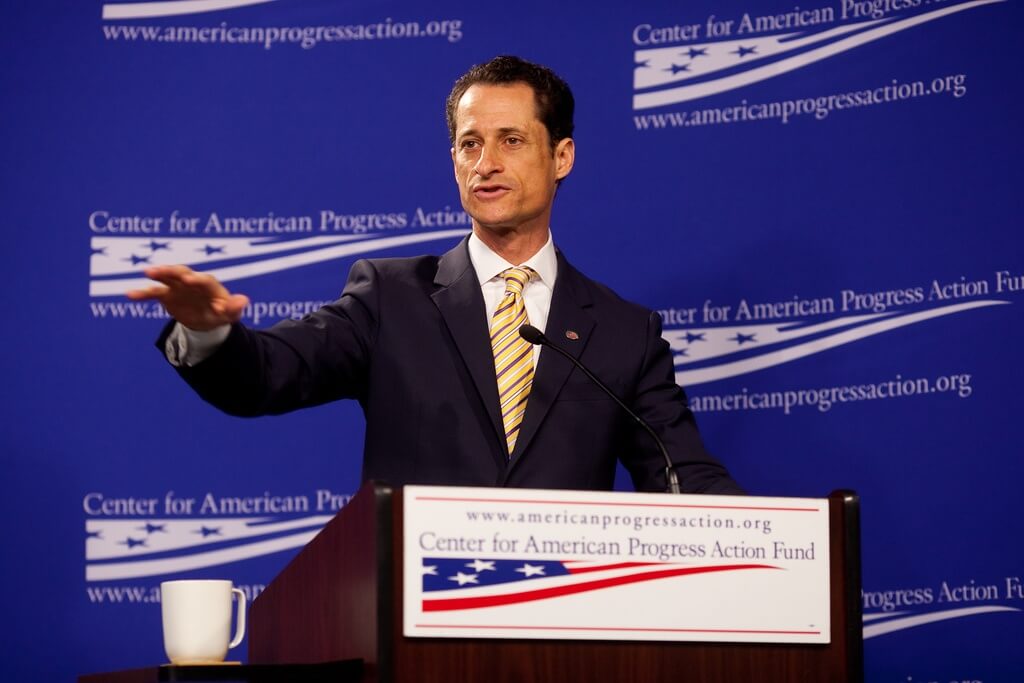 Additional terms of his sentence included supervised release for three years, Federal and state sex offender registration, and submission to DNA collection. Weiner is also prohibited from having any contact with his victim, was ordered to take part in a sex offender treatment program, and was ordered to pay a $10,000 fine. Weiner will likely be sent to a maximum security facility in Manhattan on November 6th, despite the fact he has requested a lower security facility. Weiner pled guilty to one count of transferring obscene material to a minor—a crime which carries a maximum sentence of 10 years in prison.
The Assistant U.S. Attorney, Amanda Kramer, referred to Weiner's earlier transgressions, noting the only thing that would keep Weiner from re-offending was a "meaningful term of imprisonment." Weiner's attorney defended his client, stating that Weiner did not initiate contact with the teen, did not try to meet her, did not collect child pornography, and, in fact, displayed none of the hallmarks of pedophilia.
Attorney Arlo Devlin Brown also noted that Weiner would not get the treatment he needs in a federal prison. It is alleged that Weiner asked the teenage girl to engage in sexually explicit conduct through Skype and Snapchat, and to "sexually perform," for him, despite knowing full well the girl was only 15 years old. Weiner's attorney maintains the girl contacted Weiner first, that Weiner is not a sexual predator and that Weiner's crimes are a "product of sickness." 
As you can see, sexting is a very serious offense, with very serious consequences. Remember, simply because one person did not initiate contact with the other in no way gets that person off the hook, legally speaking. Being charged with sexting can completely derail a career, a family, a future. Because of the complexities of sexting charges, as well as the serious nature of those charges, it is imperative that you contact an experienced Mississippi criminal defense attorney if you are charged with sexting a minor. Don't wait, hoping the charges will go away—they won't, and you will have lost valuable time your attorney could have used to your advantage.
Other Celebrities Caught Sexting
While the Anthony Weiner case is probably the most prominent, there are other celebrities who have been embarrassed by sexting (although not to a minor like Weiner did, therefore not illegal). Jennifer Lopez' boyfriend—and high-profile baseball player—Alex Rodriguez, reportedly asked another woman, fitness model, Lauren Hunter, to sext him a photo of her engaging in a sexual act. According to Hunter, she and Rodriquez dated in 2011, and had stayed in touch ever since. Despite Hunter's claims, others say the rumors simply are not true.
Tiger Woods, the darling of the golfing worlds, saw his marriage—and his career—fall apart in 2009 when his infidelities came to light. Woods was sexting and cheating with over a dozen women—one of whom published more than 100 sexts she and Tiger allegedly sent one another via a personal website. Finally, Bachelorette star, Emily Maynard, was caught sending racy text messages—while she was on vacation with her fiance' Jef Holm—to Oakland Raiders quarterback Matt Leinart.
Sexting in the State of Mississippi
Although the state of Mississippi does not currently have specific sexting statutes, a person who takes, possesses, creates or distributes the image or images of a minor who is engaged in a sexually explicit action could be prosecuted under Mississippi's child pornography laws. The state did attempt to create a sexting law, however the proposal did not pass. A person who takes, distributes, creates or possesses a photo of a sexually explicit activity of a minor constitutes has committed a felony offense under the Mississippi child pornography statues, and exceptions to these laws for minors do not exist. This means that two minors who send one another sexually explicit images could be prosecuted under Mississippi's child pornography laws, and, if convicted, could spend time in jail, and could be required to register as a sex offender for a very long time—in other words, their futures could be totally altered.
Mississippi's Laws and Punishments for Sexting a Minor
The following are criminal offenses in the state of Mississippi:
Taking photographs, videotape or any other way depict a child who is engaging in sexually explicit conduct (or who is simulating sexually explicit conduct—the simulation of sexually explicit conduct applies in all below as well).
Causing a minor to engage in sexually explicit conduct for the purpose of visually depicting that conduct.
Soliciting a minor to engage in sexually explicit conduct for the purpose of visually depicting that conduct.
Knowingly permitting a minor to engage in sexually explicit conduct for the purpose of visually depicting that conduct.
Knowingly sending, transmitting, shipping, mailing or receiving a photo, drawing, sketch, film, videotape or other visual depiction of an actual minor engaging in sexually explicit conduct.
Receiving with the intent to sell through distribution, distribute with no intent to sell, to sell or attempt to sell in any fashion a photo, videotape, film, sketch or drawing which shows a minor engaging in sexually explicit conduct. 
Possessing a photo, videotape, film, sketch or drawing which shows an actual minor engaged in sexually explicit conduct.
Knowingly enticing, inducing, persuading, soliciting, coercing or seducing a minor to meet with you or to meet with any other person for the purpose of engaging in sexually explicit conduct.
Knowingly enticing, inducing, persuading, soliciting, coercing or seducing a minor to produce any visual depiction of sexually explicit conduct or adult sexual conduct.
In the state of Mississippi, a person convicted under the above states could face a minimum of five years in prison, and a maximum of 40 years in prison. The fines for this offense could range from a minimum of $50,000 to a maximum of half a million dollars. If convicted, it is likely you will also be required to register as a sex offender.
Additional Statistics Regarding Sexting
Sexting is hardly as rare as you might think, whether among teenagers or adults. While nearly 40 percent of all teens have sent a sext message, 59 percent of young adults between the ages of 20 and 26 have sent a sext message. There are even more teens and young adults who admit they have received a sext message. While 48 percent of teenagers have received a sext message, 64 percent of those between the ages of 20 and 26 have received a sext message. Twenty percent of teenagers have posted nude or semi-nude content online, while 33 percent of young adults between the ages of 20 and 26 have posted nude or semi-nude content online.
Teens who pay their own phone bill are much more likely to sext than those whose parents pay their phone bill—17 percent as opposed to 3 percent. Nearly a quarter of teen girls, and 39 percent of teen boys have posted or sent sexually explicit content to a person they wanted to date or "hook up" with. The most common reason teen and young adult males and females send nude or semi-nude images of themselves is to seem "fun and flirtatious." Nearly half of all these teens and young adults say they are aware that the nude or semi-nude photos they post will be shared with other people, aside from their intended recipient.
Getting the Help You Need if You Have Been Charged Under Mississippi's Child Pornography Statute
If you have been charged with sexting under the child pornography statute of Mississippi, you are facing extremely serious charges. Your entire future could be changed in virtually an instance if you are convicted of these charges, and even being charged can damage your reputation. Whether you are guilty of the charges, you made a one-time mistake, or you are entirely innocent of the charges, having an experienced Mississippi criminal defense attorney by your side can make a huge difference in the outcome of your charges. Your attorney will thoroughly investigate the facts surrounding your charges, and will discredit evidence obtained by law enforcement whenever possible. Contact a knowledgeable Mississippi criminal defense attorney today for solid, experienced legal representation. 
Contact Our Jackson Criminal Defense Lawyers
If you are arrested and charged with a crime in Jackson, Hattiesburg, Meridian, or anywhere in the State of Mississippi, you need to fight for your rights and protect your freedom. The best way to do this is to hire an experienced Jackson criminal defense attorney immediately.
At Coxwell & Associates, PLLC, our attorneys believe in fighting aggressively for our clients and we can build a defense that is designed to expose the holes in the prosecution's case against you. Contact Coxwell & Associates today at (601) 265-7766 or via the button below.
Disclaimer: This blog is intended as general information purposes only, and is not a substitute for legal advice. Anyone with a legal problem should consult a lawyer immediately.