Medicare fraud happens when a dishonest service provider or consumer intentionally submits, or gets someone else to submit, untruthful information in order to get money from health care programs. This is a crime. The Medicare system can also be abused by criminals who con you out of your Social Security and Medicare numbers so they can steal your identity to commit Medicare fraud.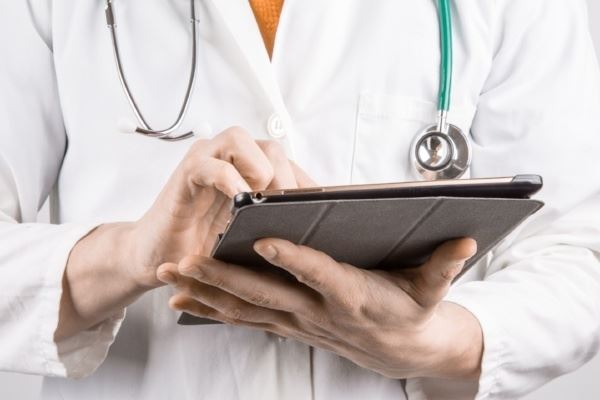 The perpetrators of Medicare fraud steal large amounts of money each year. According to the National Heath Care Anti-Fraud Association, healthcare fraud costs the US around $68 billion each year. This is almost 3% of national healthcare spending, which is $2.26 trillion a year. This stolen money needs to be recouped which means you pay higher taxes and healthcare costs.
Most cases of medicare fraud and abuse are brought to the attention of the government by citizen whistleblowers. If you would like more information about how you as a whistleblower can be protected and rewarded when reporting Medicare fraud, you can download our Essential Guidance On Qui Tam and Whistleblower Lawsuits. This helpful guide includes key terms, common types of Medicaid and Medicare fraud, negative consequences for whistleblowers, and a fraud checklist: if you suspect fraud, what do you do next?
What Is Medical Fraud?
Some of the most common types of medical fraud are:
Performing improper or unneeded medical procedures in order to increase Medicare reimbursement.
Forging, or misuse, of a physician's signature required for reimbursement from Medicare or Medicaid. (Recently, a New Jersey physician was found guilty of Medicare fraud and will spend up to 10 years in prison and pay a $250,000 fine for selling his signature and signing prescriptions for patients he never consulted. This case of Medicare fraud amounted to almost $25 million in losses to state health benefits programs.
Billing for unlicensed or unapproved drugs. (According to a 2005 report prepared by the National Center on Addiction and Substance Abuse (CASA) at Columbia University, the number of US citizens who abuse controlled prescription drugs doubled from 7.8 million to 15.1 million between 1992 to 2003.)
Automatically running a lab test whenever the results of some other test fall within a certain range, even though the second test was not specifically requested.
"Lick and stick" prescription rebate fraud and "marketing the spread" prescription fraud, both of which involve lying to the government about the true wholesale price of prescription drugs.
Misrepresenting dates and locations of services.
Waiving of deductibles and/or co-payments.
Corruption in the form of kickbacks and bribery. (This year, four hospitals in the Houston area were ordered to pay $8.6 million after being found guilty of taking kickbacks from ambulance companies in exchange for rights to the hospitals' more lucrative Medicare and Medicaid transport referrals. The settlement was the result of two whistleblower lawsuits.)
Instances of medical identity theft are on the rise and are a threat to all of us. This type of medical fraud is when thieves steal a consumer's personal information, including their Social Security number and their health insurance number, for the purpose of submitting fraudulent claims against the victim's health policy. Stolen information, sometimes by employees at medical facilities, can also be resold on the black market. Not only is medical identity theft stressful and costly for victims, it can also jeopardize their health if a victim's medical records are overwritten by the thief's medical information, like blood type or prescribed medicines.
Medicare will mail new Medicare cards that have a Medicare number unique to you (instead of using your Social Security number) between April 2018 and April 2019. You can find out more about the new cards from Medicare. To keep yourself safe from medical identity theft, always treat your Medicare card as you would your credit card.
How to Report Medicare Fraud and Abuse
Reach out to your insurance company as soon as you suspect that you may be the victim of health insurance fraud.
The Office of Inspector General (OIG) in the US Department of Health & Human Services hotline (1-800-MEDICARE) accepts tips and complaints from all sources about potential fraud, waste, abuse, and mismanagement in Department of Health and Human Services' programs.
Once you have made a complaint, an OIG analyst will look over your complaint for relevance and completeness to see if they can go ahead with an investigation.
A reviewing official may reach out to you or additional information if you've identified yourself.
Keep in mind that the OIG hotline, due to the volume and complexity of complaints, will not be able to confirm receipt of your complaint or get back to you about action taken on your complaint. You can request records through the OIG Freedom of Information Act officer but you should wait at least six months before doing this.
If you would like to get some type of relief, like a refund from a Medicare-participating provider, qualify for benefits from an HHS-funded program, or a whistleblower award, it is strongly advised that you seek legal advice from a law firm that has experience investigating healthcare fraud cases.
Correct Reporting of Your Case Could Award You With Some of the Recovered Funds
Efforts to combat medical fraud rely on honest citizens who are willing to do the right thing, which is blowing the whistle on misuse of medical funds, equipment, medications, treatments, and services.
Coxwell & Associates investigates False Claims Act (FCA) cases across the state of Mississippi. If you are an employee at a facility and have witnessed any type of fraudulent Medicare or Medicaid billing, please contact Chuck Mullins at Coxwell & Associates. Report your case correctly and you could be awarded 25 to 30% of the recovered funds. We will also look at any other type of government fraud cases across the state so please reach out to us for advice.
Disclaimer: This blog is intended as general information psurposes only, and is not a substitute for legal advice. Anyone with a legal problem should consult a lawyer immediately.