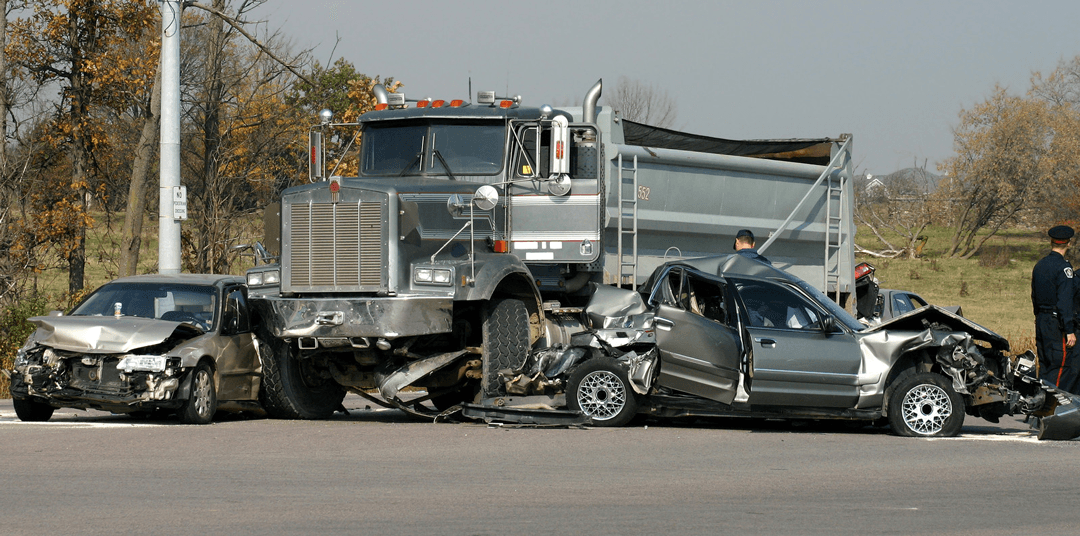 It's not uncommon for seemingly minor truck accidents to cause major injuries. Even the largest SUV is no match for a fully loaded tractor-trailer, which can weigh as much as 80,000 pounds.
As such, most truck accident fatalities are passenger-vehicle occupants. And those who are fortunate enough to survive the force of impact often sustain catastrophic injuries with lifelong complications.
If you were recently hurt in a large truck crash, you may be wondering how you'll ever recover physically, emotionally, or financially. While no amount of money will erase the trauma you've already suffered or eliminate the hurdles you've yet to face, filing a personal injury claim could protect your family's financial security in the wake of the wreck.
If you're unsure how to go about building a strong personal injury claim, an accomplished truck accident attorney can help. Here are some of the biggest reasons to seek legal counsel when you're ready to pursue damages:
1. To Gather Critical Evidence Before It's Altered or Destroyed
Motor carriers are only obligated to retain their drivers' records of duty status (RODS) and supporting documents for six months. Also known as daily logs, RODS are written records that track a trucker's hours of service.
If these documents implicate the driver in any way—perhaps he or she was violating the hours of service regulations at the time of the wreck—they may be altered in an attempt to cover up negligence. As such, your lawyer will aim to obtain a copy of all relevant RODS as soon as possible. Gathering such documents before the motor carrier has a chance to alter them—or is allowed to destroy them altogether—could mean the difference between recovering a fair payout and walking away with nothing.
A resourceful attorney will also help you obtain dash cam recordings, surveillance footage, cell phone records, and black box data. Should the owners of any such evidence be uncooperative, your legal team will prepare the necessary subpoenas. If your case proceeds to discovery, your attorney can take depositions from eyewitnesses and various experts such as accident reconstruction experts to further strengthen your case.
2. To Avoid Leaving Money on the Table
Do you know what kinds of damages you're entitled to seek? You may already be aware that medical bills and lost wages could be recoverable, but what about anticipated healthcare expenses, loss of future earnings, or pain and suffering? During the ensuing negotiations, a knowledgeable truck accident lawyer will account for all the losses you've incurred due to the crash.
3. To Avoid Jeopardizing Your Case Inadvertently
Insurance adjusters are incentivized to settle for the smallest sums possible. As such, they have all kinds of strategies for devaluing claims.
For example, they might ask for a recorded statement before the victim has reached maximum medical improvement and request an overview of the injuries and medical bills to "lock in" the total damages. They may also monitor a claimant's social media activity and use posts to challenge the severity of injuries or to prove a failure to mitigate damages.
If you hire an attorney to handle all correspondence with the opposing party, you will be less likely to make a costly mistake. Besides providing a recorded statement and posting about the accident on social media, other errors include accepting a settlement too early or ignoring your doctor's orders.
Call (601) 265-7766 to Speak with a Truck Accident Lawyer in Jackson
If you were hurt in a large truck crash, contact Coxwell & Associates to determine the most strategic way to proceed. We've been helping Mississippians for more than 35 years.
Our approach to the law is—and always has been—based on providing injured parties with the personal attention, tailored legal solutions, and straightforward answers they deserve. Call (601) 265-7766 or fill out our Contact Form to schedule a free case evaluation with a truck accident attorney in Jackson.
Disclaimer: This blog is intended as general information purposes only, and is not a substitute for legal advice. Anyone with a legal problem should consult a lawyer immediately.