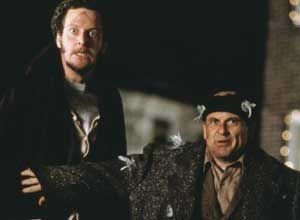 The Mississippi Supreme Court reversed and rendered a criminal case on November 4, 2010 and the prosecutor has no one to blame but himself. In the case Tucker v. State of Mississippi, the the defendant, Tucker, was indicted for allegedly possessing stolen items. The indictment, which is the formal charge, stated that Tucker possessed "athletic apparel" in excess of $500. Tucker was convicted and sentenced to 10 years in prison as a habitual offender. Being a habitual offender meant that Tucker had to serve 85% of his prison time and was not entitled to parole.
Tucker appealed his conviction to the Mississippi Court of Appeals arguing that the indictment was flawed because it merely alleged he possessed "athletic apparel". Tucker's position was that the State had to specifically describe the stolen items. The Court of Appeals disagreed and upheld the trial court's decision.
Tucker, with the aide of the Office of Indigent Appeals, pressed forward and filed an appeal to the Mississippi Supreme Court. Justice James Graves, writing for the Court, agreed with Tucker that the State had the duty to specifically state what items he allegedly possessed. Tucker had in his possession caps, jeans, tennis shoes, and shirts. The Supreme Court noted that not all of these items could be classified as "athletic apparel". A criminal defendant has the right to be advised of the charges against him so that he may prepare his defense and be protected from being placed in double jeopardy.
The Supreme Court's opinion was very well-reasoned and thought out. Tucker was fortunate to have a hard working attorney who fought for him.
Chuck Mullins, a partner at Coxwell & Associates, has handled numerous criminal and civil appeals on behalf of his clients over the years.
Disclaimer: This blog is intended as general information purposes only, and is not a substitute for legal advice. Anyone with a legal problem should consult a lawyer immediately.