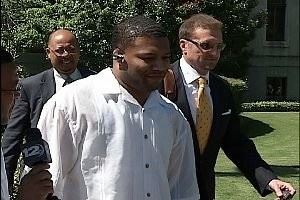 Coxwell & Associates partner Charles R. "Chuck" Mullins was hired by the family of Devin Hawkins to handle his case after he was found guilty of murder and aggravated assault. Devin was sentenced to life in prison for the murder plus 20 years for the aggravated assault. The Clarion Ledger newspaper reported the story on November 7, 2010.
Chuck took over the case and began to research possible issues. Several issues stood out but perhaps the strongest one involved the trial court's failure to give certain jury instructions, most notably a self defense instruction. The trial court had not yet ruled on any of Devin's post trial motions so Chuck decided to file a Supplemental Motion for a New Trial citing recent Mississippi Supreme Court cases which found trial courts in error for failing to give certain instructions.
Devin's defense at trial had been self defense. However, the trial court did not give the jury a self defense instruction. The Mississippi Supreme Court has long held that self defense instructions must be given, especially in homicide cases, even when the evidence is meager. In Devin's trial, he took the witness stand and clearly stated that he was acting in self defense when he shot the two alleged victims.
The trial judge, Hon. Winston Kidd, courageously acknowledged that a self defense instruction should have been given and that Devin was entitled to a new trial.
A new trial date has not been set at this time. We have a November 23rd hearing to determine whether Devin will be granted bond. He was previously out of jail on bond pending his trial.
Criminal defense lawyer Charles R. "Chuck" Mullins has had the pleasure of representing Mississippi citizens accused of crimes for over 16 years. He has successfully defended murder cases and other violent criminal cases as well. Several of Chuck's criminal cases can be found a the Coxwell & Associates website.
Disclaimer: This blog is intended as general information purposes only, and is not a substitute for legal advice. Anyone with a legal problem should consult a lawyer immediately.