You get into a car accident. It's late at night. You get out of your car, weary, shaken, and you discover the driver of the car that hit you is intoxicated. You can smell it on his breath. He's still in his car with his head down. You try and ask for his insurance details, but he's not compliant, and he's mumbling that he doesn't have car insurance and he just wants to go home. Now you're thinking, "Help! I was hit by a drunk driver with no insurance. What are my options?" We are here to help and let you know what to do.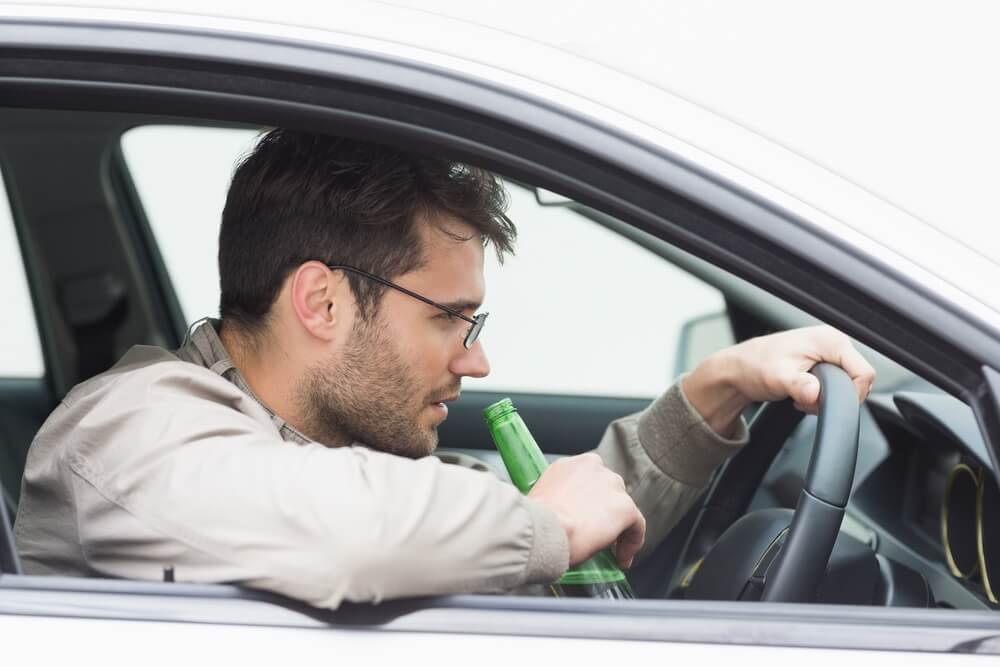 Nearly one third of all traffic-related deaths are a result of drunk driving, and most of those killed are young children.
Call the Police and Emergency Services.
Drunk drivers pose a risk to society, so just as you would for any accident, contact the police and emergency services when an accident occurs. The police my want to arrest the driver too, and prosecute him or her, but that person may need medical attention first.
Gather Evidence (If You Can).
After any accident, if you can, take photos and videos of the scene, and exchange details with the other driver and any witnesses, emergency responders, and police. Keep track of any documentation, take notes of what happened, take witness accounts, and collect any evidence you may think will help. All evidence will help your attorney with determining the best course of action in your case.
Seek Medical Attention.
Get treated for any injuries, and have a complete medical check. If the other party was uninsured, then you may be able to claim against your health insurance for any medical costs incurred, but there are special circumstances that apply. Do not disclose any injuries or claim you are uninjured. Injuries may take time to develop, so it's crucial that the only people you disclose injuries to are your doctor and your attorney.  
Take a Look at Your Uninsured Motorist Coverage.
In Mississippi, only liability is required, which provides coverage for the other car and driver when you are at fault for the accident. There are minimum coverage amounts to cover these expenses (with a combined maximum payout of $100,000). Uninsured and underinsured motorist coverage is an optional additional coverage, so if you were hit by an uninsured drunk driver, you need to check to see your are covered under your policy. If you are or not, the best course of action is to contact an attorney for help with your case as DUI cases are much trickier than a traditional insurance claim.
Contact a Trusted Attorney.
The unfortunate truth is that many drivers who do not have insurance cover also do not have money, so there's really no point in suing an uninsured driver; however, what an attorney can do is help you claim the maximum compensation from your own insurance – or advise you if to file a claim against the drunk driver. Some drivers do have assets and bankruptcy cannot eliminate any claims from DUI cases. If you and your attorney decide to pursue your uninsured motorist policy, insurance companies are tricky to deal with and they do not like to pay out when they can avoid it.
What to Say to Your Insurance Company if the Driver Is Uninsured.
Notify your insurer as soon as you know the other party is uninsured – after seeking advice from your lawyer. Many insurance policies protect themselves with strict deadlines for uninsured claims – sometimes these deadlines can be 30 days. These cases are tricky because they take longer to develop because you and your attorney will have to understand your medical treatment progress, to understand the value of your car, and the amount you'll need in compensation overall. Often these tight deadlines do not allow you to know and understand fully any medical complications, which is what makes these cases so tricky, but that also reinforces why the right attorney can help with your case.
How Uninsured Claims Work and What Is Arbitration?
Uninsured claims work much the same way a traditional car accident claim works with the exception that the claim is against your own insurance company. You will have a pre-trial investigation, disclosure of medical records, and depositions of any witnesses. The difference is that if you and your insurer cannot agree on a settlement figure, you cannot file a lawsuit against your insurer, but you can submit your claim to binding arbitration,which is an informal procedure instead of a court trial in which your case is heard in front of an arbitrator (or a panel of three arbitrators). The arbitrator decides who wins. The losing party, however, unlike in a court trial has a limited right to appeal. The losing side is stuck with that court's decision, which is why having an attorney review and work on your case is key to winning the arbitration.
How to File a Criminal Suit Against a Drunk Driver.
The state or district attorney may process criminal proceedings against the drunk driver to protect the public from future harm, and then punish the drunk driver for reckless driving. Criminal prosecution may occur whether or not there have been injuries.
If it is found that an establishment is responsible for the driver's intoxication – such as a restaurant serving the driver too many drinks – then you may be able to file a civil suit using the dram law; your attorney will advise you on the best way to approach your DUI case.
How Can I Get Help if I Was Hit by an Uninsured Drunk Driver?
Contact Coxwell & Associates, PLLC today for a free case consultation. We have over 35 years of experience dealing with personal injury, DUI and uninsured motorist claims, and we can get you the compensation you deserve. Contact us today.
Disclaimer: This blog is intended as general information purposes only, and is not a substitute for legal advice. Anyone with a legal problem should consult a lawyer immediately.