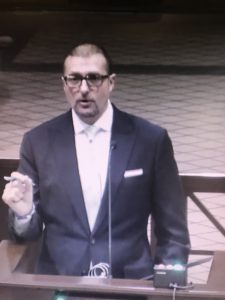 Truck accidents tend to cause extensive—and oftentimes catastrophic—damage. In fact, it's not uncommon for victims to incur tens of thousands of dollars in medical bills, lost income, property repairs, and other unexpected costs. Unfortunately, insurers use all kinds of strategies to deny or at least devalue such claims. One of the most common defenses asserted by insurance companies is to argue that the claimant has failed to mitigate their damages.
Defendants in these cases are only responsible for covering the losses for which they are liable. If a claimant's own negligence exacerbates their injuries and increases their damages, the insurance company might refuse to pay for 100 percent of their losses.
If you were hurt in a large truck crash, here are a few steps you can take to reduce the likelihood of facing a dispute over the mitigation of damages:
1. Following Medical Advice
It's not uncommon for doctors to advise injured patients to stay home from work and to limit their physical activity. You should be diligent about following all such orders so the opposing party is less likely to argue that your own negligence has inhibited your medical recovery. In our law practice, we often see clients who cannot afford medical care or who have gaps in their medical care. We know how to deal with those minor issues, but going completely against medical care can cause serious repercussions for your case.
2. Arranging for Reasonably Necessary Replacement Services
In Mississippi, personal injury claimants may seek compensation for services like home care, child care, pet care, housekeeping, meal preparation, and alternative transportation—as long as they are reasonably necessary. If you decide not to invest in those services in order to reduce costs and this decision ends up exacerbating your injuries, you could face a dispute over the mitigation of damages. If you're not sure whether you should invest in a particular service, then ask your attorney.
3. Requesting Multiple Quotes for Vehicle and Home Modifications
If you sustained a permanent disability in the accident, you may need to modify your vehicle and remodel your home to accommodate the associated limitations. While the liable party might cover these expenses, the insurer may dispute the cost if it seems unreasonably high.
You can reduce the risk of facing such a dispute by requesting quotes from multiple contractors. You should also ask your lawyer if a particular service is reasonably priced. Your lawyer may even be able to refer you to a reputable service provider.
4. Avoiding Social Media
Although posting on social media wouldn't constitute a failure to mitigate damages, your posts might be used as evidence to assert this defense. For example, photos of you spending time with friends might be used to argue that you are not following your doctor's instructions to rest. This is one area where we seriously caution people to avoid it. Social media and comments on social media are easily discovered by the opposing side. Do give the opposing side ammunition against your case by posting on social media.
Call (601) 265-7766 to Discuss Your Case with a Truck Accident Attorney in Jackson
If you were hurt in a large truck crash, contact Coxwell & Associates. We have been representing Mississippians for more than 35 years.
Our legal team knows what it takes to win substantial settlements and verdicts in even the most complex cases. We take great pride in helping the injured fight for the compensation they need to move on with life. Call (601) 265-7766 or use our Online Contact Form to set up a free case evaluation with a truck accident lawyer in Jackson.