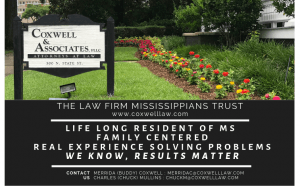 Mississippi prohibits commercial drivers from getting behind the wheel with a BAC of 0.04 or higher. Those operating personal vehicles, on the other hand, aren't considered to be over the legal limit unless their BAC is at least 0.08. In addition to the Blood Alcohol Content, it is also illegal to drive under the influence of any substance that impairs a person's ability to safely operate a vehicle. This includes prescription drugs given by a doctor and illegal drugs like marijuana.
Commercial drivers—especially those operating big rigs—must hold themselves to a higher standard because they can cause considerably more damage in the event of a wreck. When an 18-wheeler strikes a small car, for example, it can crush it like a soda can. As such, most truck accident fatalities are passenger-vehicle occupants.
If you were fortunate enough to survive a drunk driving accident with a big rig or another automobile, you may be wondering how to hold the impaired drivers accountable. Let's take a look at some of the most frequently asked questions about building a strong personal injury claim in such a scenario:
1. How Can I Prove the Trucker or Driver of an Automobile Who Struck Me Was Impaired?
In order to obtain a financial recovery in any case, you will have to prove liability. Thankfully, there are a number of ways to prove a driver was drunk and that his or her negligence caused the accident.
Evidence that might contribute to the strength of your case includes:
Toxicology reports;
The official police report;
Eyewitness deposition;
Receipts or surveillance footage proving the trucker purchased alcohol while on the road;
Social media posts;
Dashcam footage;
Black box data; and
The trucker's or driver's criminal history and driving record.
2. Who May Be Liable for the Damages Resulting from a Drunk Driving Truck or Automobile Crash?
If the trucker was working as an independent contractor and they caused the accident, then they would most likely be liable for the resulting damages. If, on the other hand, the trucker was an employee and caused the crash while performing duties within the course and scope of their employment, you would likely be able to hold their employer vicariously liable. If you are dealing with an individual driver, then you want to look and see if the person was at work while drinking. You also want to look at where they drank their alcohol. In Mississippi, it is illegal for a bar or restaurant to serve a visibly intoxicated person. That seems rather ironic since people usually go to bars in order to drink as much as they want.
3. What Kinds of Damages Can I Seek by Filing a Truck Accident Claim?
In the state of Mississippi, personal injury claimants may be entitled to compensation for both economic and non-economic damages including:
Property repairs;
Alternative transportation;
Medical bills;
Home care;
Lost wages;
Lost earning capacity;
Replacement services;
Home and vehicle modifications necessary for accommodating resulting disabilities;
Pain and suffering;
Mental anguish;
Physical impairment;
Disfigurement;
Emotional distress; and
Loss of enjoyment in life.
Additionally, your spouse may have grounds for a loss of consortium claim, which refers to the loss of love, guidance, society, and companionship that he or she suffered as a result of your injuries. And since drunk driving often constitutes gross negligence, it may also be possible to obtain punitive damages.
Speak with a Jackson Truck Accident Lawyer Today
At Coxwell & Associates, our approach to the law is built on providing accident victims with personal attention, strategic legal solutions, and honest advice they deserve. Our Managing Partner has 40 years of experience helping people solve legal problems and he knows "results matter." Charles "Chuck" Mullins, a member of the firm has over 25 years of experience. Together they have recovered approIf you were struck by an impaired trucker, let us handle the logistics of your case so you can focus on recovering. Call (601) 265-7766 or fill out our Contact Form to schedule a free consultation with a truck accident attorney in Jackson