Even a slow-speed motorcycle accident can result in catastrophic injuries that never fully heal. Beyond the emotional trauma suffered by victims and their families, the cost of medical bills and lost wages can quickly spiral out of control.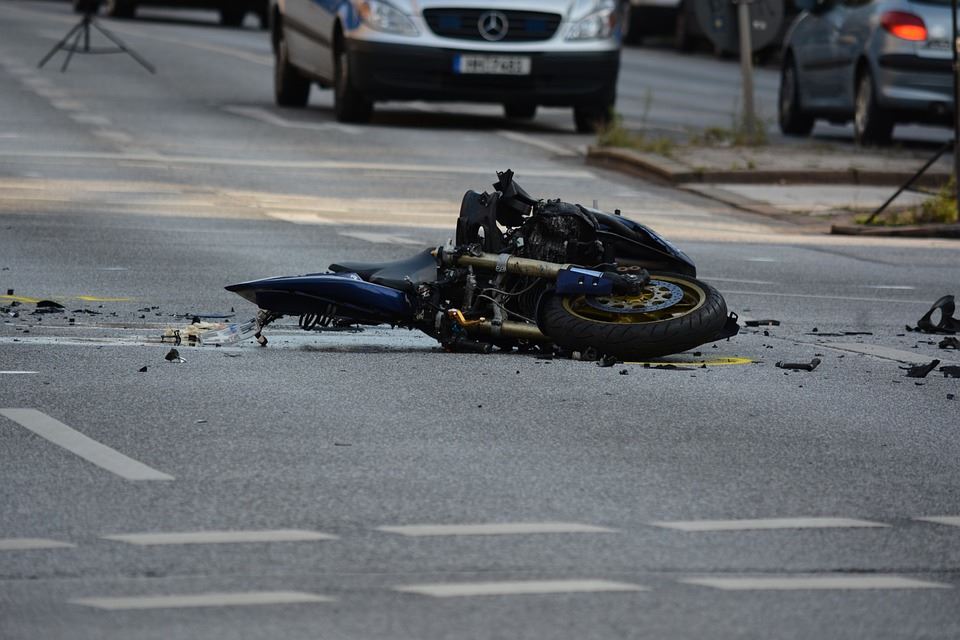 If you intend to file a personal injury claim following a motorcycle crash, you will need clear and convincing evidence to prove negligence, liability, and damages. This is where the Jackson motorcycle accident attorneys at Coxwell & Associates may be able to help.
Our injury lawyers have a reputation for tough litigation and a strategy for winning substantial settlements and verdicts. We will help you navigate the claims process from start to finish and avoid costly mistakes like accepting a settlement too early, overlooking certain damages, or making a recorded statement to the insurance adjuster. Call us today at (601) 265-7766 to schedule a free consultation.
Types of Evidence to Strengthen Your Mississippi Motorcycle Accident Claim
The types of evidence your attorney will use to prove negligence, liability, and damages will depend on the facts of your case—the cause of your collision, the severity and permanence of your injuries, whether you suffered psychological trauma, and many other factors.
The vast majority of motorcycle accidents occur due to traffic violations such as making illegal lane changes, speeding, driving under the influence of drugs or alcohol, and making unsafe turns. If your crash was caused by a driver who violated a traffic law, your injury attorney may use the following evidence to prove negligence and liability:
The police report;
Photos that show the positions of vehicles, skid marks, property damage, injuries, road conditions, traffic signs, and the intersection;
Toxicology reports;
Dashcam and surveillance footage;
Records from the at-fault motorist's cell phone service provider (to prove distracted driving);
The Hours of Service logbook and black box data (if you were hit by a commercial truck);
Eyewitness testimony;
Testimony from an accident reconstruction expert; and
Illustrations and timelines.
Proving Damages After a Motorcycle Accident in Mississippi
There are two categories of damages that may be recoverable after a motorcycle accident in Mississippi: compensatory damages and punitive damages. Compensatory damages include economic damages

(medical bills, lost income, and other objectively verifiable losses) and non-economic damages (pain and suffering, mental anguish, and other intangible losses).
Punitive damages are only awarded in cases involving actual fraud, malice, or gross negligence. If the driver who hit you was intoxicated, fleeing from police, or engaging in other criminal or reckless behavior, you may be able to recover punitive damages.
Depending on the facts of your case, your motorcycle accident lawyer may use the following evidence to prove damages:
Medical bills;
Photos of injuries;
Tax stubs, income tax returns, and other evidence of lost income;
Receipts for vehicle repairs;
Receipts for necessary home modifications to accommodate your injury;
Testimony from a medical expert witness;
Testimony from a financial expert; and
The police report and toxicology reports.
For more advice about how to get the most our of your claim, download our free guide:
Contact a Jackson Motorcycle Accident Lawyer Today to Discuss Your Case!
The experienced and compassionate injury attorneys at Coxwell & Associates can help you gather the evidence needed to prove your claim and fight for the maximum payout possible. To discuss your case in a free consultation, call us today at (601) 265-7766 or click on the button below.

Disclaimer: This blog is intended as general information purposes only, and is not a substitute for legal advice. Anyone with a legal problem should consult a lawyer immediately.