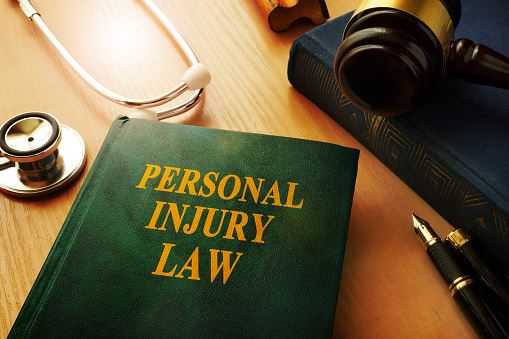 Most personal injury claims are brought against the insurance companies of private citizens. If you were hurt in a crash with a distracted driver, for example, you would bring the claim against the at-fault motorist directly or against their insurance provider. But what if you were hurt due to the negligence of a government employee? How would the claims process be different?
Read on to learn a few important facts about bringing a personal injury claim against a government entity in Mississippi:
1. Plaintiffs Have a Shorter Deadline for Filing the Lawsuit
In Mississippi, the standard statute of limitations for personal injury lawsuits filed on the basis of negligence is three years. For lawsuits arising from an intentional tort, the typical filing deadline is one year.
If you want to file suit against a government entity, however, the statute of limitations is one year even if negligence is the cause of action. You must also submit a notice of claim to the appropriate agency at least 90 days before filing the lawsuit. As such, the deadline for commencing the proceedings is closer to just nine months. This might seem like a considerable amount of time, but it can take several months just to conduct the initial investigation. As such, you should speak with an attorney right away if you intend to bring a tort claim against a government entity.
2. Both Economic and Non-Economic Damages May Be Available
You can seek the same compensatory damages from a government entity as you would from a private citizen or business. Such damages may include:
Medical expenses;
Lost wages and benefits;
Loss of future earnings;
Domestic help;
Home care;
Child care;
Property repairs;
Alternative transportation;
Other economic damages;
Inconvenience;
Physical impairment;
Emotional distress;
Embarrassment;
Pain and suffering;
Disfigurement;
Mental anguish; and
Loss of enjoyment in life.
Pursuant to MS Code § 11-46-15, damages awards in personal injury lawsuits brought against government entities are capped at $500,000. No punitive damages can be awarded against a government entity in Mississippi.
3. You Don't Have to Go up Against the Government Alone
A personal injury lawyer can help you navigate every step of the proceedings, collect evidence, and avoid costly mistakes. If the opposing party refuses to pay a fair settlement, a seasoned litigator won't be afraid to file a lawsuit and proceed to discovery. In fact, just having an accomplished litigator by your side might convince the opposing party to cooperate rather than take on the expense of defending against a lawsuit.
Call (601) 265-7766 to Discuss Your Case with a Jackson Personal Injury Attorney
If you were seriously hurt or lost a family member due to the negligence of a government entity or employee, contact Coxwell & Associates. We have recovered nearly $300 million for our clients in successful settlements and verdicts. Call (601) 265-7766 or fill out our Contact Form to schedule a free consultation with a personal injury lawyer in Jackson.
Disclaimer: This blog is intended as general information purposes only, and is not a substitute for legal advice. Anyone with a legal problem should consult a lawyer immediately.