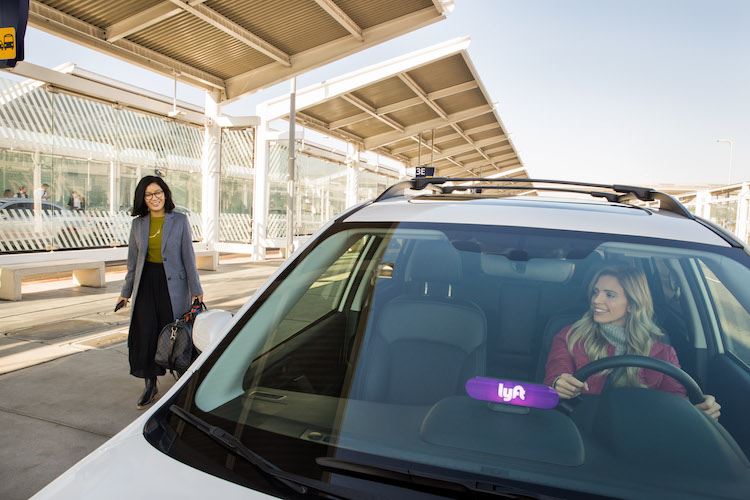 Lyft has become one of the most popular rideshare services in the United States. Available in most major cities—including Biloxi, Gulfport, Hattiesburg, Jackson, Oxford, and Tupelo—Lyft is both convenient and affordable.
Despite the many advantages offered by Lyft, its meteoric rise has come with at least one major drawback; as more people have turned to the rideshare service for both transportation and employment, the number of collisions involving its vehicles has climbed.
If you were hurt in a Lyft accident, you may be wondering how to pursue compensation for your medical bills and other damages. A rideshare accident lawyer can help you determine liability and seek the highest settlement possible. Your attorney can also answer any questions you have about the laws and proceedings that pertain to your case.
Read on for the answers to some general FAQs about car accident claims involving Lyft vehicles:
1. Can I Sue Lyft Directly If I Was Hurt in an Accident with One of Its Vehicles?
No. If you were injured in a Lyft accident, you would not be able to sue Lyft directly. Instead, you would most likely bring a claim against the insurance company of the liable party. If the Lyft driver caused the crash and was on the clock at the time, you may be able to bring a claim against Lyft's commercial insurance policy.
You might be wondering, "Why can't I bring a claim against Lyft for the negligence of its drivers?" The answer is because Lyft drivers are independent contractors rather than employees, so vicarious liability does not apply.
2. What Kinds of Damages Can I Seek Following a Lyft Accident?
In the state of Mississippi, personal injury claimants—including those who were hurt in Lyft accidents—may seek compensation for the following damages:
Property damage;
Past healthcare bills;
Anticipated medical expenses;
Lost wages;
Lost benefits;
Loss of earning capacity;
Alternative transportation;
Other economic damages;
Physical impairment;
Disfigurement;
Inconvenience;
Emotional distress;
Mental anguish;
Loss of enjoyment in life; and
Pain and suffering.
3. How Can I Contribute to the Strength of My Lyft Accident Claim?
Regardless of whether you were riding as a Lyft passenger, crossing the street on foot, or an occupant in another vehicle, building a strong accident claim always starts at the scene. The steps you should take immediately following the collision include:
Calling the police;
Obtaining the names and phone numbers of any eyewitnesses;
Exchanging contact information and insurance details with all motorists involved; and
Photographing the wreckage.
Once you've left the scene, you should visit a doctor right away. Then, contact a Lyft accident lawyer. Moving forward, you should follow the instructions of your healthcare providers, track your damages, and avoid posting about your injury or case online.
Discuss Your Case with a Car Accident Attorney in Jackson
If you sustained serious injuries in a car accident with a Lyft vehicle, contact Coxwell & Associates. We have built our reputation on providing honest, aggressive, and compassionate representation. Call (601) 265-7766 or fill out our Contact Form to schedule a free consultation with a car accident lawyer in Jackson.
Disclaimer: This blog is intended as general information purposes only, and is not a substitute for legal advice. Anyone with a legal problem should consult a lawyer immediately.