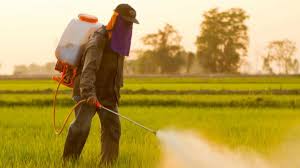 Researchers at the World Health Organization have determined that glyphosate, an ingredient in some of the world's most popular weed killers, is a probable carcinogen. The studies conducted by the WHO and similar organizations have motivated several countries to take drastic action. By 2023, for example, Germany will ban glyphosate outright.
Although the Environmental Protection Agency has not yet classified glyphosate as a carcinogen, the evidence linking this herbicide to cancer has been compelling enough to result in substantial verdicts against Monsanto, the company that developed the glyphosate-containing weed killer Roundup. Monsanto was acquired by Bayer AG in June 2018.
One of the most notable lawsuits involved a California couple that was originally awarded $2 billion by an Oakland jury; however, an Alameda County Superior Court Judge reduced the verdict to $86.7 million, asserting the original verdict exceeded legal precedent. The couple's case is the third in less than a year that Bayer has managed to challenge successfully.
In another highly publicized lawsuit, a plaintiff was originally awarded $80.27 million, which included $75 million in punitive damages. The verdict, however, was reduced to $25.27 million—including $5.27 million in compensatory damages and $20 million in punitive damages.
As of Agust 2019, 18,400 U.S. plaintiffs have alleged that exposure to Roundup and other glyphosate-based weed killers was a proximate cause of their cancer diagnoses (or a diagnosis within their family). Reports have surfaced that Bayer proposed a settlement of $8 billion to resolve all the Roundup cancer claims in the United States, but the company has denied such reports.
Can I File a Lawsuit If I Was Diagnosed with Cancer Following Exposure to Roundup?
There are certain criteria that must be met in order to build a strong claim against Monsanto for a glyphosate-related cancer diagnosis. The best way to find out if your case has merit is to speak with a product liability attorney familiar with these cases.
While entering a contentious legal battle might be the last thing you want to do upon receiving a cancer diagnosis, it is important that you take legal action right away if you intend to pursue damages. Critical evidence might be time sensitive, and there are strict deadlines for filing product liability lawsuits. Depending on the circumstances, it may be possible to seek compensation for both economic and non-economic damages including past and future medical bills, lost income, and pain and suffering.
Call (601) 265-7766 to Discuss Your Case with a Jackson Product Liability Attorney
If you or someone you love was diagnosed with cancer and you think exposure to Roundup is to blame, contact Coxwell & Associates. We will review the facts of your case and any evidence you have gathered to help you determine the most strategic way to proceed.
Our lawyers have won nearly $300 million in settlements and verdicts. Call (601) 265-7766 or fill out our Contact Form to schedule a free case evaluation with a product liability lawyer in Jackson.
Disclaimer: This blog is intended as general information purposes only, and is not a substitute for legal advice. Anyone with a legal problem should consult a lawyer immediately.