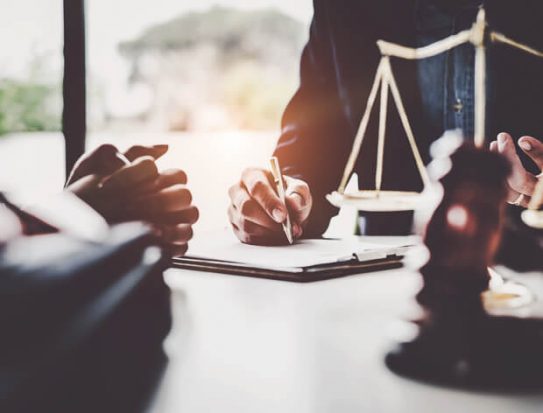 The sudden loss of a loved one is always traumatic. Even with the support of close friends and family, the emotional scars can last a lifetime. And if you relied on the deceased for financial support, your family may have to find another way to make ends meet.
If the death was caused by another party's negligence or intentional wrongdoing, though, it may be possible to recover monetary damages. While you have the option to commence the proceedings without consulting an attorney, this is almost never a good idea. One mistake could be all it takes to jeopardize your claim, and insurance adjusters go to great lengths to minimize the amount of compensation paid out to claimants.
It's important to remember, however, that not all lawyers offer exceptional representation. Here are a few qualities to consider when hiring a wrongful death attorney:
1. Relevant Experience
Every tort claim is unique, but cases that involve similar circumstances often demand the same kinds of legal strategies. As such, you should look for an attorney who has experience handling cases that are similar to yours.
If your loved one died in a large truck crash, for example, look for a firm that has a history of taking on motor carriers. If, on the other, the deceased was the victim of medical malpractice, you'll need a lawyer who works closely with medical experts since their deposition could play an important role in determining the outcome of your case.
2. An Impressive Track Record of Success
Make sure the firm you're considering has a history of winning successful outcomes in wrongful death cases. Besides asking the lawyer about their case history, you can also read online testimonials from past clients.
3. Accessibility
If a question or concern arises, you shouldn't have to leave multiple messages with a secretary before your attorney calls you back. You deserve personalized and attentive counsel from a lawyer who understands how much is at stake for your family.
You can learn all you need to know about a firm's accessibility by scheduling a free initial consultation. Ask if the attorney is willing to take calls after office hours and on weekends. Also, find out if you will be provided with a direct line of contact such as the lawyer's personal cellphone number or email address.
4. Litigation Experience
Although most wrongful death claims are resolved out of court, a handful of cases make it all the way to trial. Because there's always the chance that your case will end up in court, you should hire an attorney who has trial experience. Otherwise, he or she might be the type of attorney who encourages clients to accept settlements even if they are unfair just to avoid the hassle of litigation.
Call (601) 265-7766 for a Free Consultation with a Jackson Wrongful Death Attorney
If you want to take legal action following the wrongful death of a loved one, turn to Coxwell & Associates. We've been representing Mississippians for more than 35 years. Call (601) 265-7766 or fill out our Contact Form to schedule a free consultation with a wrongful death lawyer in Jackson.
Disclaimer: This blog is intended as general information purposes only, and is not a substitute for legal advice. Anyone with a legal problem should consult a lawyer immediately.