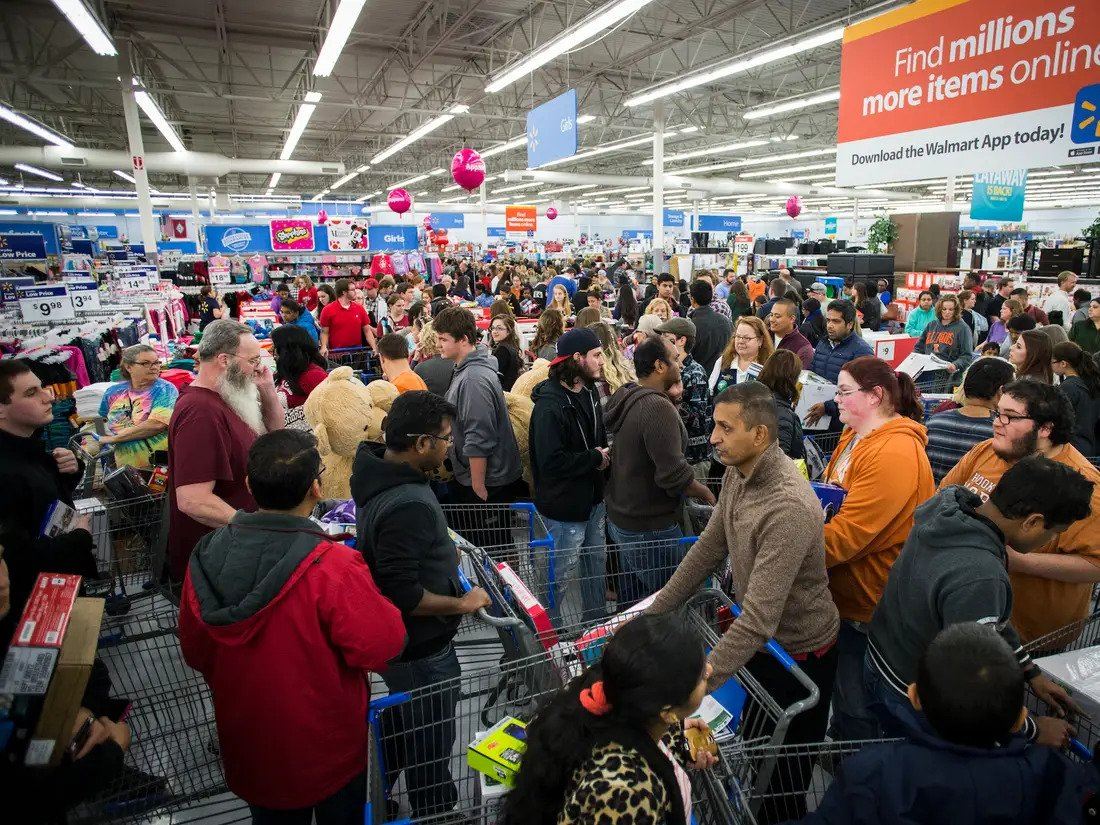 For those hoping to buy amazing holiday gifts at steep discounts, braving the retail landscape on Black Friday is a must. If you were hurt amid the frantic shoppers, though, the money you saved is probably a mere fraction of the money you've had to spend treating your injuries.
From distracted drivers in overcrowded parking lots to aggressive customers in understaffed stores, Black Friday shoppers face all kinds of hazards. While you assume a certain amount of risk by participating, that doesn't mean other people and businesses can behave negligently.
Thankfully, those who end up sustaining injuries through no fault of their own may be entitled to compensation for the resulting damages. If you were hurt while shopping on Black Friday, you may have grounds for a personal injury claim against one of the following parties:
1. The Retailer
Retailers have a duty to keep their premises reasonably safe for customers on one of the biggest shopping days of the year. Their duties might include:
Directing traffic in the parking lot;
Hiring security guards to assist with crowd control;
Monitoring the number of shoppers who enter and leave so the building never exceeds maximum capacity;
Stacking all merchandise securely; and
Cleaning up any fallen merchandise in a timely manner.
2. Another Shopper
Assault and battery are not uncommon on Black Friday. If you were physically attacked by another shopper, you may be able to file a civil claim against him or her.
Depending on the circumstances of the attack, you may be able to name the retailer in your claim, as well. If the incident could have been prevented had there been a few more security guards monitoring the crowd, for example, the retailer might be partially liable.
3. A Reckless Motorist
If you were struck by a vehicle while walking to or from your car, you can bring a claim against the negligent driver who caused the crash. If the crash happened because the parking lot was negligently designed or inadequately maintained, you might have grounds for a claim against the owner or occupier of the property.
Should I Hire a Personal Injury Lawyer to Assist with My Case?
If you were hurt on Black Friday, it's wise to call an attorney as soon as possible. Your legal team will gather evidence of liability and help you pursue the highest possible settlement. They can also help you avoid mistakes that would harm your case such as providing a statement to the insurance company.
Call (601) 265-7766 to Discuss Your Claim with a Personal Injury Attorney in Jackson
At Coxwell & Associates, we understand the physical, emotional, and financial toll that unanticipated injuries can take. If you were hurt through the fault of another person or business, we will help you pursue the full compensation you deserve. Call us today at (601) 265-7766 or fill out our Contact Form to schedule a free case review with a personal injury lawyer in Jackson.
Disclaimer: This blog is intended as general information purposes only, and is not a substitute for legal advice. Anyone with a legal problem should consult a lawyer immediately.