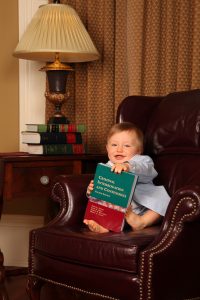 Motorists could save thousands of lives each year simply by eliminating distractions while behind the wheel. Despite the recent passage of laws aimed at deterring these crashes—texting and driving, for example, are prohibited in 48 states—people all over the country suffer devastating injuries every day due to distracted motorists.
If you were struck by someone who wasn't paying attention, you may be entitled to compensation for the resulting damages. In order to recover for your damages though, you will have to gather sufficient evidence of the motorist's liability. You will also have to prove causation and the extent of your damages.
In this blog, we've answered some of the most frequently asked questions about bringing a car accident claim against a distracted driver:
1. How Can I Prove Liability for a Distracted driving-related Collision?
Unlike drunk driving, there's no single test that will definitively prove someone was distracted while behind the wheel. Depending on the circumstances, though, your attorney might prove negligence using various kinds of evidence such as:
Eyewitness deposition;
The liable party's confession, if one was obtained at the scene or shortly thereafter;
The official police report;
Dashcam footage;
Recordings from surveillance cameras near the scene;
Cell phone records; and
Social media posts, if the liable party published any just prior to the wreck.
2. How Long Do I Have to Bring a Civil Suit Against a Distracted Driver?
Mississippi's standard statute of limitations for personal injury lawsuits brought on the basis of negligence is three years. Because there are a few exceptions to this filing deadline, though, it's wise to consult an attorney as soon as possible. If the distracted driver happens to be a government employee, for example, you may have to file your lawsuit within just one year, but you will have to submit notice at least 90 days before doing so.
3. What Kinds of Damages Should I Be Tracking Following a Distracted Driving Wreck?
In Mississippi, personal injury claimants may seek compensation for both the economic and non-economic damages they incur. Examples include medical expenses, lost wages, replacement services, emotional distress, mental anguish, and loss of enjoyment of life.
You can track economic damages by saving all relevant bills, receipts, and invoices. As for documenting your non-economic damages, you can write about them in a personal injury journal. Make a note of every doctor's appointment, for example, and discuss the ways in which the injuries are affecting your daily life. Be sure to write about the kinds of symptoms you experience as well as their frequency and severity. Your lawyer may also use deposition from friends, loved ones, and colleagues who knew you well prior to the accident to prove the extent of your non-economic damages.
Call (601) 265-7766 to Discuss Your Case with a Jackson Car Crash Lawyer
If you were seriously hurt in a distracted driving accident, contact Coxwell & Associates. Our resourceful lawyers are dedicated to getting our clients the results they deserve. Merrida Coxwell, the Managing Partner of Coxwell & Associates has been a Mississippi attorney for 40 years. He is married with 4 children. During the 40 years he has practiced, Merrida (Buddy) has helped hundreds of people with injury claims or people who made a mistake and got charged with a crime. C & A only handles injury cases and criminal defense. From the Coxwell & Associates office in Jackson, MS, the firm travels throughout Mississippi helping people.
Coxwell & Associates has recovered nearly $300 million for accident victims and their loved ones in successful settlements and verdicts. Call (601) 265-7766 or fill out our Contact Form to schedule a free consultation with a car accident attorney in Jackson.