It's easy to underestimate the financial impact of a serious accident until you experience one firsthand. Medical bills, lost wages, vehicle repairs—the costs can add up quickly.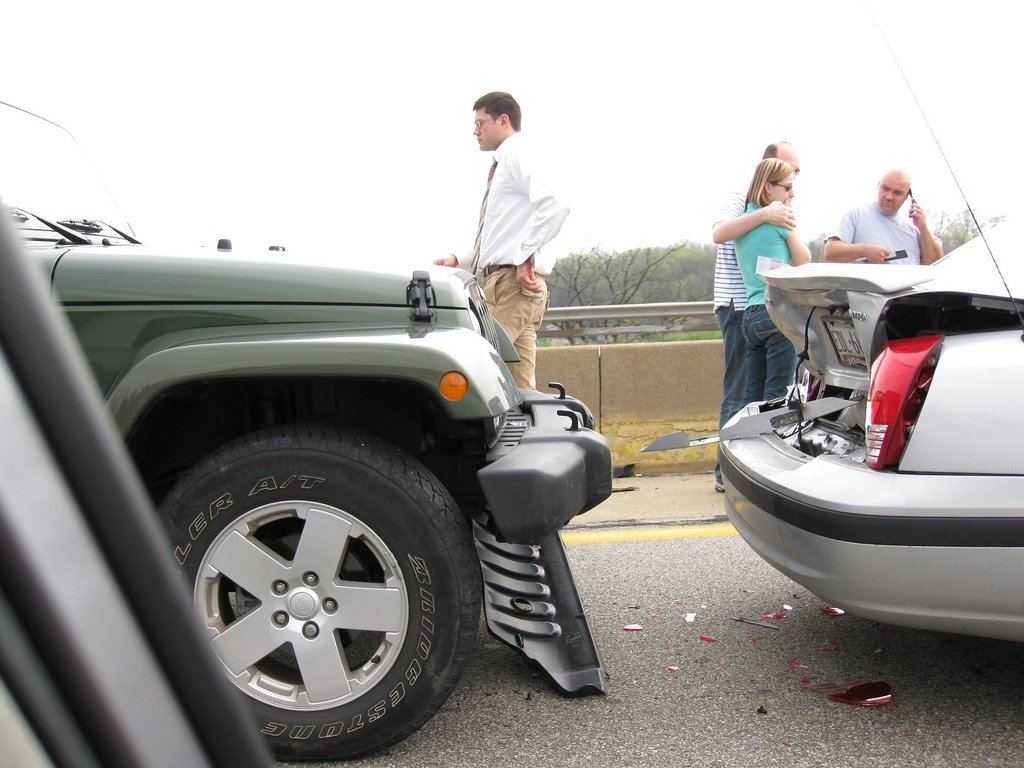 If your crash was caused by a negligent driver, you probably expect the insurance company to step up to the plate and cover your losses. Unfortunately, insurance companies use shifty tactics to deny and undervalue claims, and they will look for any possible excuse to reduce their liability.
Mississippi is a "pure comparative negligence" state, which means if the court finds that you were partially liable for your accident, your damages award will be reduced by your percentage of fault. For example, let's assume that you were rear-ended while stopped at a red light, but one of your taillights was out. You incurred $40,000 in damages, but the court finds that you were 20 percent at fault for the crash. That means your award would be reduced by 20 percent, bringing your total recovery to $32,000.
The Jackson car accident lawyers at Coxwell & Associates know the tactics used by insurance companies to reduce their liability. We will help you gather the evidence needed to prove liability and fight for the maximum compensation possible. Call (601) 265-7766 to schedule a free consultation.
How Will My Jackson Car Accident Attorney Prove Liability?
The answer to this question depends on the facts surrounding your collision. How did your accident occur? What were the contributing factors? Did you record eyewitnesses' contact details? Was the at-fault driver drunk or breaking another traffic law?
These are just a few questions your injury lawyer will ask to identify the types of evidence that may be used to support your claim, which may include:
The police report;
Photos of the accident scene;
Surveillance and dashcam footage of your collision;
Timelines and illustrations;
Eyewitness testimony; and
Testimony from an accident reconstruction expert.
Depending on the circumstances of your crash, there are other types of evidence your accident lawyer may use to prove negligence and liability. For example, if you were hit by a semi-truck, your attorney might use the truck driver's Hours of Service (HoS) logbook and black box data to prove the trucker broke HoS Regulations or violated another traffic law. If the at-fault motorist was intoxicated, your lawyer will use toxicology reports to prove impairment.
What Damages Can I Claim After a Car Accident in Mississippi?
Again, the answer to this question depends on the facts of your case. The following types of damages may be recoverable after a car accident in Mississippi:
Healthcare bills;
Lost wages;
Loss of earning capacity;
Vehicle damage;
Mental anguish; and
Pain and suffering.
Punitive damages may also be recoverable if the at-fault driver was drunk or otherwise acted with gross negligence or malice. In wrongful death claims, damages might also include funeral and burial expenses, lost pension and retirement benefits, and compensation for loss of love, care, protection, and companionship.
Discuss Your Case with a Car Accident Lawyer in Mississippi Today!
If you were seriously injured or lost a loved one in a car accident, contact Coxwell & Associates to discuss your case. Our personal injury attorneys have recovered more than $300 million for clients in settlements and verdicts. Call us today at (601) 265-7766 for a free consultation or click on the button below.
Disclaimer: This blog is intended as general information purposes only, and is not a substitute for legal advice. Anyone with a legal problem should consult a lawyer immediately.