Weighing up to 40 tons, tractor-trailers can cause devastating injuries when they collide with smaller vehicles. While soft tissue damage and broken bones might heal with time, the prognosis isn't always as favorable when a person sustains a traumatic brain injury (TBI).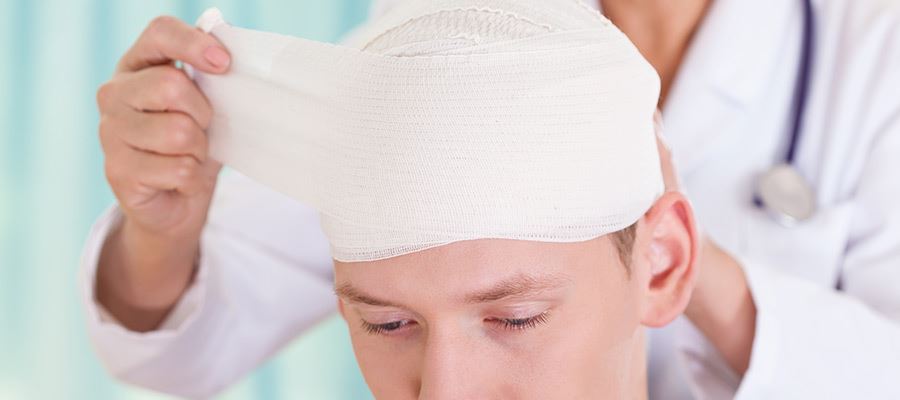 If you or someone in your family suffered a TBI in a truck crash, you may be entitled to compensation for healthcare expenses, lost wages, and other damages; however, the laws and proceedings related to these claims are complex, so you probably have a lot of questions about your case.
Every claim is unique, so the best way to get the answers you seek is to speak with a personal injury attorney. In the meantime, read on to learn the answers to three general FAQs about truck accident brain injury claims:
1. How Can I Prove the Severity of My TBI?
Two patients who are diagnosed with the same type of brain injury may exhibit very different symptoms. As a result, simply getting a diagnosis may not be sufficient to prove the severity of your injury and the impact it is having on your quality of life and ability to earn an income.
Below are a few examples of evidence your lawyer might use to demonstrate the extent of your brain trauma:
Testimony from friends, loved ones, and employers describing the ways in which you have changed since the collision;
Diagnostic imaging and other medical documentation;
The results of various psychological tests; and
Testimony regarding your prognosis from relevant medical experts.
2. How Long Will It Take to Resolve My Claim?
There are many factors that can affect the duration of tort claim proceedings. One factor that is especially relevant to brain injury cases is the amount of time it takes for the patient to reach maximum medical improvement (MMI).
If you accept an early settlement, you won't be able to pursue further compensation if your brain injury doesn't heal as fully as expected, or if it takes longer to heal than anticipated. As a result, the actual cost of your healthcare may turn out to be much higher than initially thought. This, in turn, could translate into more lost income and perhaps a permanent loss of earning capacity.
It's best to put off settlement negotiations until you have a clear idea of the medical bills and other damages you will likely incur in the future.
3. Are There Any Damages Caps I Should Know About?
The cost of medical care for a brain injury can be exorbitant. Fortunately, there's no cap on economic damages awards in the state of Mississippi, which include healthcare costs, lost income, and other objectively verifiable losses; however, there's usually a $1 million cap on non-economic damages. And if punitive damages are warranted, they will be capped based on the defendant's net worth.
Call (601) 265-7766 to Discuss Your Case with a Jackson Truck Accident Lawyer
If you or a loved one sustained a brain injury in a truck accident, contact Coxwell & Associates to determine the best way to proceed. We will answer your questions, conduct a thorough investigation, and help you gather the evidence needed to pursue the highest possible settlement. Call (601) 265-7766 or use our Online Contact Form to set up a free case evaluation with a truck accident attorney in Jackson.
Disclaimer: This blog is intended as general information purposes only, and is not a substitute for legal advice. Anyone with a legal problem should consult a lawyer immediately.