If you were injured in a truck accident through no fault of your own, your claim would most likely be filed against the at-fault trucker or the motor carrier. This is because the vast majority of these collisions are caused by driver error, and trucking companies can be held liable for their employees' negligence. In some scenarios, however, a government entity may be liable for a truck crash.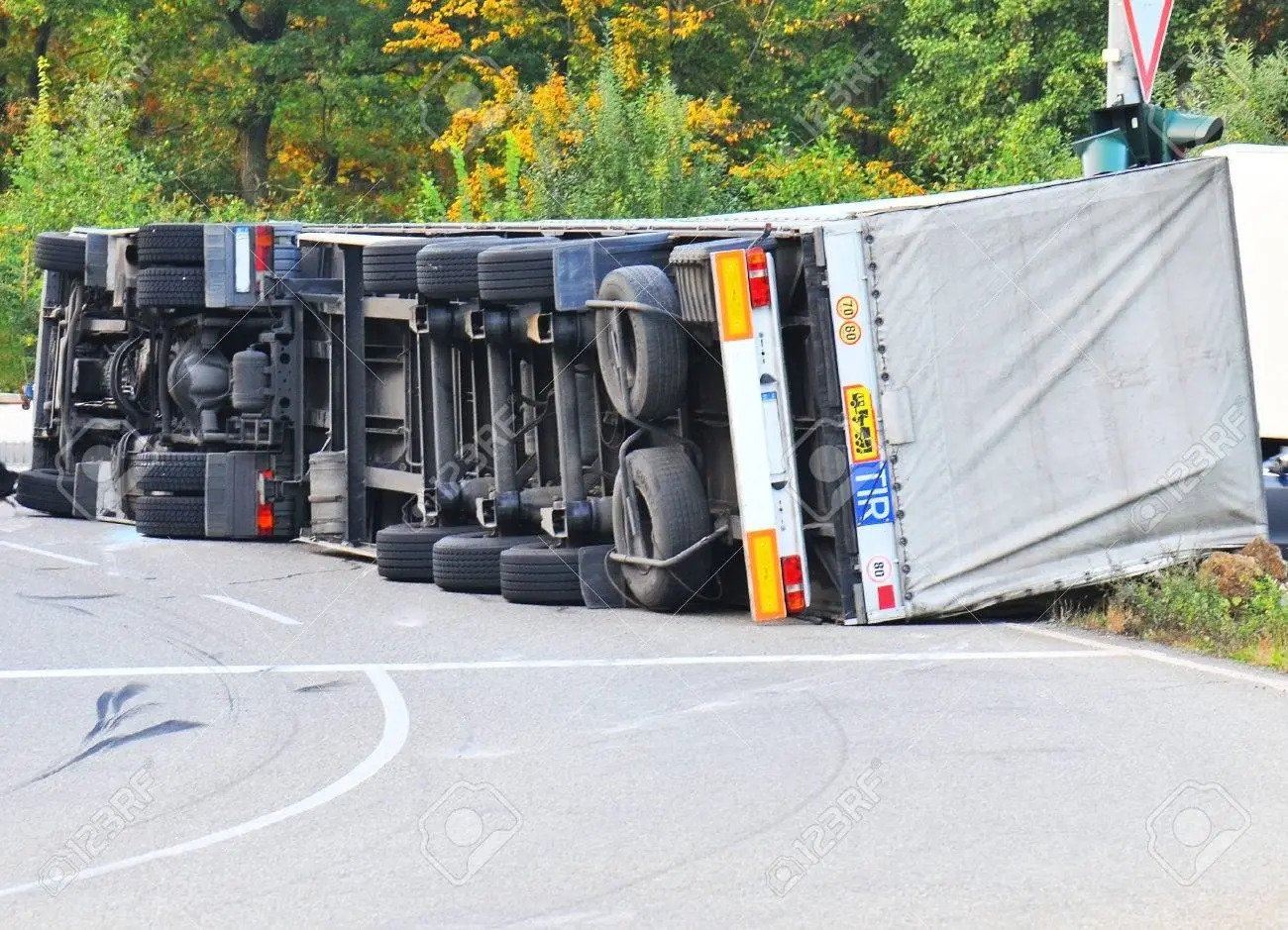 Let's examine a few circumstances when a truck accident victim may have grounds for a claim against a government entity:
1. The Roads Were Poorly Maintained
City, county, and state agencies usually work together to maintain the roads. For example, the county may be responsible for ensuring all stoplights are working properly while the state fills potholes and installs highway barriers. If one of these entities is negligent and a truck accident occurs as a result, that entity may be liable for damages.
2.The Roads Were Negligently Designed
Sometimes roads are designed without large trucks in mind. For example, overpasses may be too low, lanes too narrow, or on- and off-ramps too acute.
Temporary design flaws can also contribute to collisions. When performing roadwork, for instance, the agency in charge may fail to designate lanes that are wide enough for tractor-trailers to pass through safely.
If a road design flaw was the proximate cause of your accident, you may have grounds for a claim against the responsible government entity.
3. The Truck Was a Government Vehicle
Government entities operate all kinds of large vehicles that have the potential to cause devastating accidents. Examples include garbage trucks, mail vehicles, school buses, and ambulances.
The Statute of Limitations Is Usually Shorter for Tort Lawsuits Against Government Entities
If you were hurt in a truck accident and plan to bring a claim against a government agency, it's wise to seek legal counsel as soon as possible. In the state of Mississippi, the typical statute of limitations for personal injury lawsuits filed against private citizens is three years. But if you file suit against a government entity, you'll have just one year to do so. Also, you'll have to submit a notice of claim at least 90 days before filing. This statute of limitations applies to both personal injury and wrongful death cases.
Call (601) 265-7766 to Speak with a Truck Accident Lawyer in Jackson
If you or someone in your family was hurt in a truck accident in Mississippi, contact Coxwell & Associates. From the moment you call our office to the day your claim is resolved, you will be treated with the utmost compassion, respect, and professionalism.
Our lawyers have an in-depth understanding of the case law and statutes pertaining to these cases. We can help you navigate every step of the proceedings and fight for the highest possible settlement. Call us today at (601) 265-7766 or fill out our Contact Form to schedule a free, confidential consultation with a truck accident attorney in Jackson.
Disclaimer: This blog is intended as general information purposes only, and is not a substitute for legal advice. Anyone with a legal problem should consult a lawyer immediately.