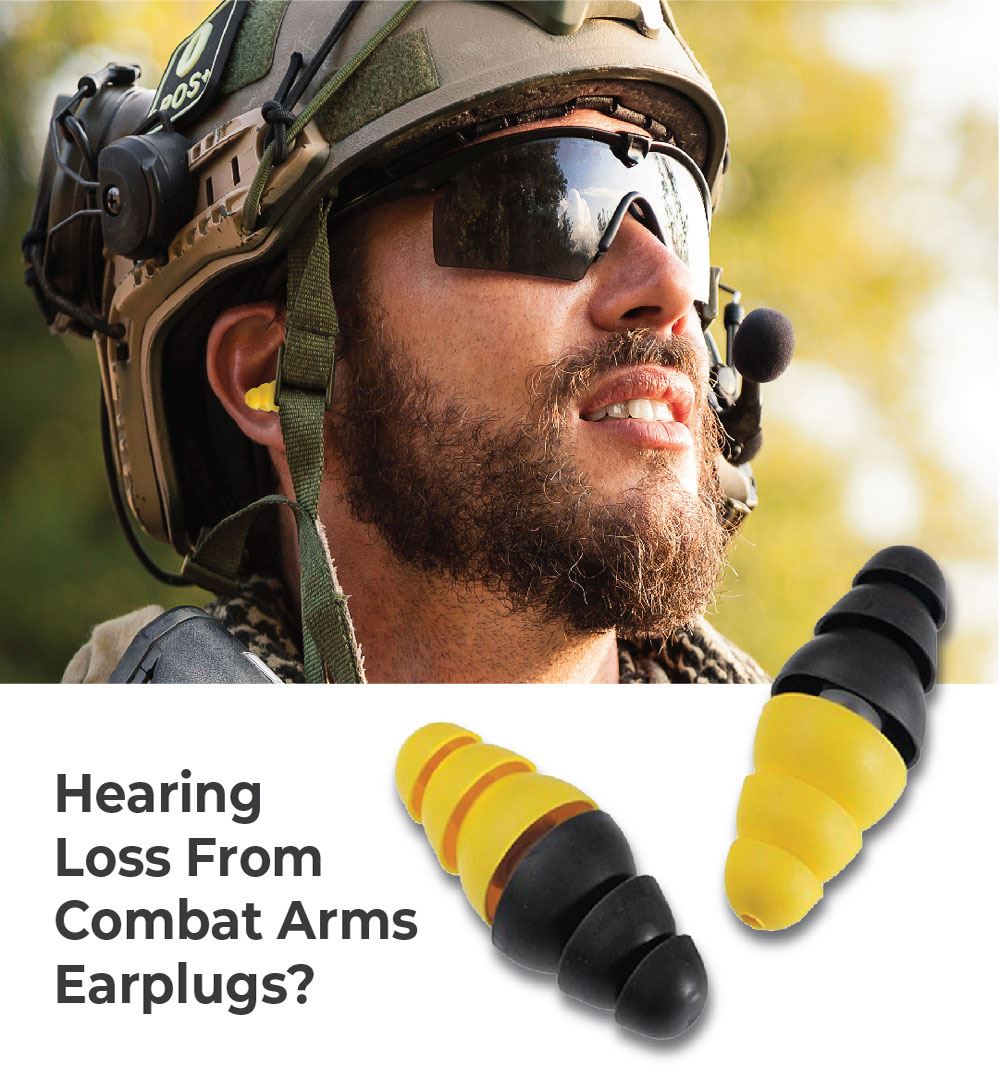 If you served in the Army, Navy, or Air Force between 2003 and 2015, you may have been issued 3M's Dual-Ended Combat Arms™ Earplugs. These earplugs had a design flaw that caused them to loosen, rendering them ineffective and putting users at risk of hearing loss and tinnitus.
In summer 2018, 3M reached a $9.1 million settlement with the Department of Defense. This settlement established strong legal grounds for military personnel affected by the earplugs to file claims of their own.
If you developed hearing loss or tinnitus during your time in the military or shortly after and you think 3M's defective earplugs might have played a role, you may be entitled to compensation. Below are three steps to take to begin the claims process:
1. Gather Relevant Documentation
In order to file a successful product liability claim, you must be able to prove that you were, in fact, issued the defective earplugs. Useful evidence might include:
Documents detailing your military service;
Photographs;
Journal entries; and
Statements from friends, loved ones, and fellow servicemembers.
An attorney can identify the types of evidence that might contribute to the strength of your claim and take the necessary steps to obtain it.
2. Get an Official Diagnosis
Have you actually been diagnosed with hearing loss or tinnitus since using the defective earplugs? If not, you should visit an audiologist for an official diagnosis. This diagnosis and your medical records will be needed to prove your damages.
3. Call a Personal Injury Attorney
Building a strong product liability claim comes with several challenges. Besides gathering evidence, you'll also have to file the necessary paperwork, calculate your damages, and negotiate with the opposing party for a fair settlement. You'll also have to avoid critical mistakes that could delay the proceedings, cause a dispute, and reduce the potential value of your claim.
This is where a seasoned product liability attorney can help.
Your lawyer can review the facts of your case to determine if you have grounds for a claim. Your attorney can also answer any questions you have about the proceedings and explain the laws pertaining to your case. Your lawyer can gather evidence, calculate your damages, and handle settlement negotiations on your behalf. A seasoned trial attorney can also litigate your case if it goes to court.
Discuss Your Case with a Product Liability Lawyer in Jackson: Call (601) 265-7766
If you think 3M's defective earplugs may have contributed to your hearing loss or tinnitus, contact Coxwell & Associates. Our personal injury lawyers have the resources and experience to take on even the largest corporations and their insurance companies.
Your initial consultation is free, and we won't charge attorney fees unless we win. Our lawyers have helped clients recover nearly $300 million in successful settlements and verdicts. Call (601) 265-7766 or fill out our Contact Form to schedule a free case evaluation with a product liability attorney in Jackson.
Disclaimer: This blog is intended as general information purposes only, and is not a substitute for legal advice. Anyone with a legal problem should consult a lawyer immediately.