If you suffered an injury in a motorcycle accident but you weren't wearing a helmet, you may be wondering how that fact might affect your insurance claim. Fortunately, you may still be entitled to compensation for medical bills, lost income, and other damages, but depending the circumstances, your failure to wear a helmet might reduce your financial recovery.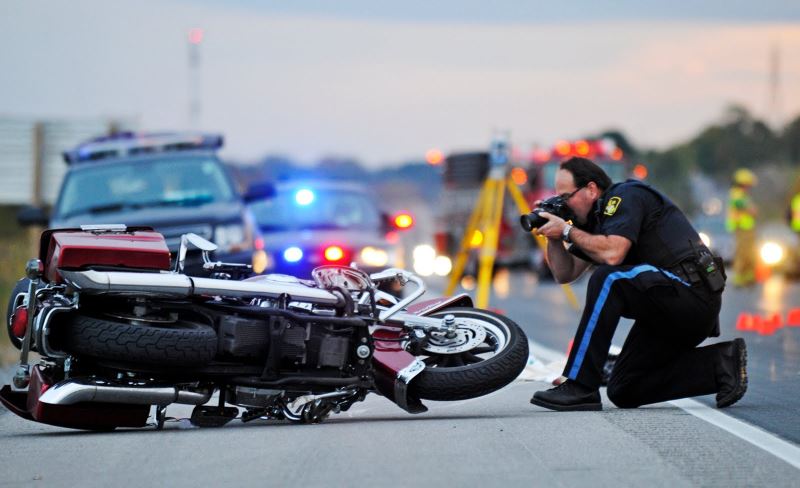 Like many states, Mississippi has a universal helmet law. This law requires all motorcycle operators and passengers to wear helmets that meet the safety standards of the American Association of Motor Vehicle Administrators. While failing to wear a helmet cannot actually cause a collision, it can certainly contribute to the severity of any injuries that result.
Here's what you need to know about filing a motorcycle accident claim if you weren't wearing a helmet:
If You Sustained Head Injuries
Mississippi courts follow a pure comparative fault rule when awarding damages in personal injury cases. Under this system, claimants may be entitled to compensation even if they are found partially liable for their damages; however, their financial recovery will be reduced by their own percentage of fault. That means if the defendant in your motorcycle accident claim can prove your failure to wear a helmet contributed to the severity of your injuries, you may not be able to recover compensation for 100 percent of your damages.
It's important that you take the necessary steps to minimize the percentage of fault assigned to you. A seasoned motorcycle accident lawyer can investigate your case, gather all available evidence of negligence and liability and, if necessary, bring in medical and accident reconstruction experts to provide testimony.
If You Did Not Sustain Head Injuries
If you didn't sustain a head injury or suffer any facial trauma, it's likely that your injuries would have been just as severe if you had been wearing a helmet. As a result, your failure to do so might not affect your financial recovery.
Unfortunately, not wearing a helmet isn't the only factor that could reduce your monetary award. For example, if your own negligence contributed to the accident—for example, if you were speeding or lane splitting just before the crash—you might still be found at least partially liable for the resulting damages.
Call } to Discuss Your Case with a Jackson Motorcycle Accident Lawyer
At Coxwell & Associates, we have an extensive background handling personal injury and wrongful death cases involving shared liability. Our attorneys can gather all available evidence to support your claim and do everything in their power to help you pursue the highest possible settlement. If the opposing party refuses to cooperate, we have the litigation experience to represent your interests in court.
There's no charge for the initial consultation, and you won't owe any fees unless you win. Throughout the proceedings, we will be readily accessible to you when you have questions or need an update on the progress of your case.
Call (601) 265-7766 or fill out our Contact Form to schedule a free case evaluation with a motorcycle accident attorney in Jackson.
Disclaimer: This blog is intended as general information purposes only, and is not a substitute for legal advice. Anyone with a legal problem should consult a lawyer immediately.