If you sustained injuries in a motor-vehicle collision caused by a drunk, distracted, or reckless driver, it's reasonable to assume his or her insurer will cover your damages. But if the insurance company can find a reason to argue that you were partially liable, this can complicate and delay the proceedings considerably.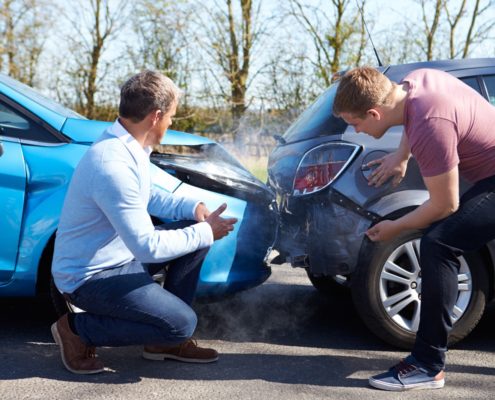 Mississippi is a pure comparative negligence state, so if you are found to have been partially liable for a crash, the total compensation you can recover will be reduced by your own percentage of fault. Depending on the circumstances, a few percentage points can add up to tens of thousands of dollars in lost damages.
If you were hurt in an accident that was not your fault but you anticipate a liability dispute, it is wise to seek legal counsel. An experienced personal injury attorney can gather evidence of the opposing party's fault and may be able to disprove or at least minimize your own liability.
To discuss the specifics of your case with a car accident lawyer in Jackson, contact Coxwell & Associates. We have been representing Mississippians for more than 35 years. Call (601) 265-7766 to schedule a free consultation.
Read on to learn the answers to some of the most frequently asked questions about Mississippi's pure comparative negligence law:
1. Can I Recover Compensation Following a Car Accident If I Was Partially at Fault?
Under Mississippi's pure comparative negligence law, a plaintiff's damages are reduced by his or her own percentage of fault. That means if you incur $100,000 in damages but are found to be 30 percent responsible for the collision, you would be able to recover $70,000. It is important to note that unlike modified comparative fault systems, Mississippi's law allows claimants to recover compensation even if they were 99 percent liable for the wreck.
2. How Can I Challenge the Opposing Party's Allegations That I Am Liable?
Typically, the most effective way to disprove your own liability is by proving the other party's liability. If you can prove the defendant was 100 percent responsible for the wreck, you may be able to recover compensation for 100 percent of your damages.
The strongest evidence to support your case will depend on the circumstances of the collision. Common evidence used to prove fault in car accident claims includes:
Testimony from eyewitnesses;
The official police report;
Dash cam footage;
Surveillance recordings;
Photographs of the scene;
Cell phone records;
The results of chemical tests; and
Statements from accident reconstruction experts.
3. Which Damages Am I Responsible for If I Am Deemed Partially at Fault?
If the court finds you partially at fault, you will not be responsible for specific damages but, rather, for a percentage of the total losses incurred. The court may consider the following damages when determining the total value of the claim:
Vehicle repairs;
Past and future medical bills;
Lost wages;
Loss of earning capacity;
Domestic help and other objectively verifiable costs related to the injury;
Pain and suffering;
Mental anguish;
Emotional distress; and
Loss of consortium.
Call (601) 265-7766 for a Free Consultation with a Jackson Car Accident Attorney
At Coxwell & Associates, we have the knowledge, resources, and experience to represent your interests both in and out of court. Call (601) 265-7766 or use our Online Contact Form to schedule a free case evaluation with a personal injury lawyer in Jackson.
Disclaimer: This blog is intended as general information purposes only, and is not a substitute for legal advice. Anyone with a legal problem should consult a lawyer immediately.