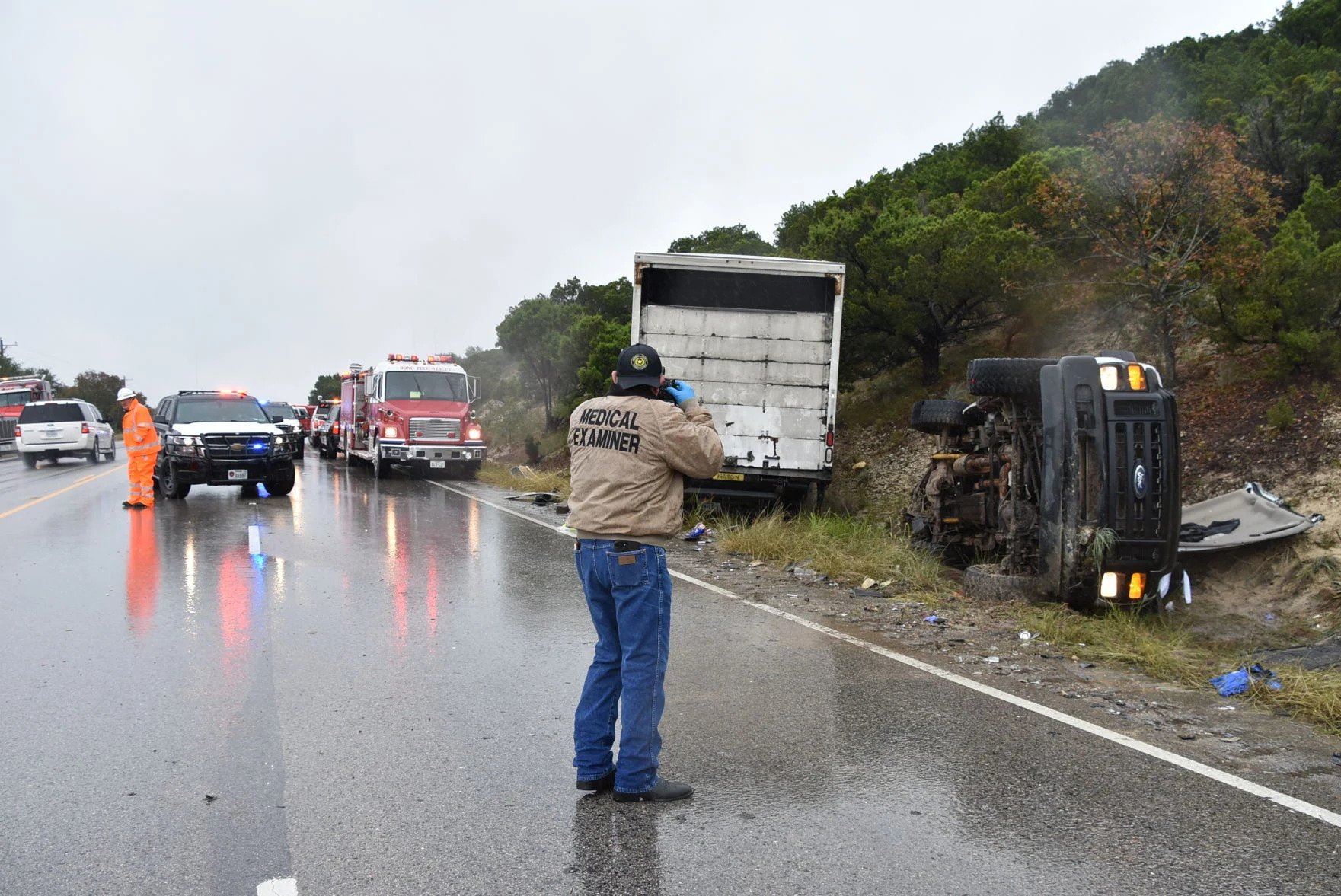 If you were hurt in a truck accident that another person caused, you may be able to recover compensation for your medical bills and other damages by filing a personal injury claim, but you will need strong evidence to prevail. This is why documenting the scene is essential.
Photographs of the wreckage may help your attorney prove liability and tie your injuries to the collision. If the other driver's account of events differs from your own, pictures of the scene may corroborate your version of what happened, and they can help an accident reconstruction expert decipher the cause of the crash.
Read on to learn a few tips for taking photos of a truck accident scene:
1. Provide a Sense of Scale
When photographing smaller details like skid marks and broken glass, it is important to provide a sense of scale. Place something else in the frame, such as a coin, key, or dollar bill, to show the relative size of the details you're trying to capture.
2. Shoot Every Vehicle That Was Involved
The truck will undoubtedly take up most of the scene, but you should still photograph all of the vehicles that were involved. Detailed photos of every car—and the damage each sustained—will help accident reconstruction experts determine precisely what happened.
3. Capture Potential Contributing Factors
Could poor road conditions have contributed to the wreck? What about foul weather? Or perhaps the traffic signal at the intersection was malfunctioning? Look for all possible factors that could have played a role in the incident, and capture them in your photos if possible.
4. Photograph the Interior of Your Car
Don't forget to take pictures of the inside of your vehicle before leaving the scene. Details worth capturing include deployed airbags, damaged personal property, loose debris, shattered glass, and bloodstains.
5. Enable the Camera's Timestamp Function
 you're using a smartphone to take photos, the timestamp function on the camera should automatically be enabled; however, since there's a chance it may not be, confirm that it's activated before shooting the scene. If you return to take more photos of the area in the days or weeks that follow, make sure those pictures are timestamped, as well.
6. Take Pictures of Injuries
The tips above may help your attorney prove liability, but you'll also have to prove damages, so be sure to take pictures of any injuries you sustained. You should continue documenting the progression of your injuries by photographing them every day, and don't forget to keep a daily journal in which you write about how the injuries are affecting your life and the lives of your loved ones.
Discuss Your Claim with a Truck Accident Attorney in Jackson
If you want to file a truck accident claim in Mississippi, turn to Coxwell & Associates. We have a reputation for practicing with honesty and integrity, and we always fight tirelessly on behalf of our clients. Call (601) 265-7766 or fill out our Contact Form to schedule a free consultation with a truck accident lawyer in Jackson.
Disclaimer: This blog is intended as general information purposes only, and is not a substitute for legal advice. Anyone with a legal problem should consult a lawyer immediately.