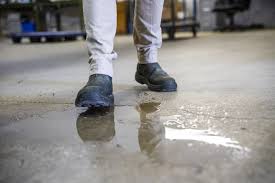 A slip and fall accident can result in severe and sometimes permanent injuries that cost a veritable fortune to treat and leave the victim out of work for months. Besides the direct financial impact, slip and fall injuries can cause tremendous pain and suffering, mental anguish, and loss of enjoyment in life.
Fortunately, people who are hurt in slip and fall accidents may be able to recover both economic and non-economic damages. If you were injured in a slip and fall and you intend to file a premises liability claim, there are many factors that may affect your potential settlement or verdict. Examples include:
The Severity and Permanence of Your Injuries: Injuries that cause permanent disability, scarring, or disfigurement tend to warrant higher compensation than minor wounds. This is because serious injuries are usually more expensive to diagnose and treat, and they can put the victim out of work for a considerable amount of time. Such injuries also tend to involve greater pain and suffering.
How the Injuries Have Affected Your Income: If you haven't been able to work since the accident, the loss of income might be recoverable. It may also be possible to obtain compensation for wages and benefits you are reasonably certain to lose in the future due to your injuries.
The Role You Played in the Accident: Mississippi has a pure comparative fault rule, which means the financial recovery in a personal injury case is reduced by the plaintiff's own percentage of liability.
How the Injuries Have Impacted Your Quality of Life: Your claim for non-economic damages will be more compelling if your attorney is able to provide real-life examples of how the injuries have affected your quality of life—for instance, by preventing you from attending social or familial events or participating in favorite hobbies.
Whether You've Mitigated the Damages: If you do anything that causes your injuries to worsen or prolongs your recovery—such as disobeying your doctor's instructions—your financial recovery might be reduced.
Whether Punitive Damages Are Warranted: In the state of Mississippi, punitive damages may be awarded if a defendant acted with malice, fraud, or gross negligence evidencing wanton, willful, or reckless disregard.
The Opposing Party's Willingness to Cooperate: Sometimes a defendant or insurance company will refuse to pay a fair settlement despite being presented with strong evidence. Should this happen, filing a lawsuit and proceeding to litigation might be the best option, but it usually comes with added costs.
Contact Us Today to Speak with a Premises Liability Attorney in Jackson
If you were hurt in a slip and fall on someone else's property, you may be entitled to monetary damages. To determine the most strategic way to proceed, turn to Coxwell & Associates.
We have recovered nearly $300 million for accident victims and their loved ones in successful settlements and verdicts. Call (601) 265-7766 or fill out our Contact Form to schedule a free case evaluation with a premises liability lawyer in Jackson.
Disclaimer: This blog is intended as general information purposes only, and is not a substitute for legal advice. Anyone with a legal problem should consult a lawyer immediately.