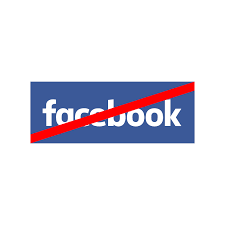 If you're recovering from serious injuries following a truck accident, you may be inclined to reach out to your friends and followers on social media. This is certainly a noteworthy event in your life, and you might need the support of loved ones to get through such a trying time. Unfortunately, your connections might not be the only people who see your posts; the insurance adjuster may be monitoring your profiles for content that can be used to dispute your claim.
Even if you update your privacy settings and don't discuss the accident, your posts might still end up harming your case. Read on to learn a few reasons why it's best to stay off social media while your claim is pending:
Privacy Settings Aren't Foolproof
Although the opposing party will face an added hurdle when monitoring your online presence if you update your privacy settings, they may still be able to access your posts through third-party connections. In other words, there's no way to guarantee that your statuses, photos, and videos will only be viewed by approved friends and followers.
If you intend to continue using social media, it is critical that you avoid talking about your accident, injury, or case online. You should also avoid posting any photos of yourself, and ask friends not to mention you on social media or post any pictures of you.
A Seemingly Benign Post Might Harm Your Case
Even if you don't post about the case specifically, it may still be possible for the insurer to use your posts to dispute your truck accident claim. For example, if you post about having dinner with friends or attending a birthday party, the defense might say that you have failed to mitigate your damages by disobeying your doctor's orders, or that your injuries are not as serious as you are claiming.
How Can I Prevent My Social Media Activity from Harming My Claim?
Generally speaking, the best way to avoid jeopardizing your case with your online presence is by staying off social media altogether. If temporarily disabling your accounts isn't an option for personal or professional reasons, take the following steps:
Change your privacy settings so only existing friends and followers can see new posts;
Filter your friends and followers, removing those whom you don't recognize;
Avoid accepting requests from anyone you don't know;
Avoid posting about the accident or your injuries;
Ask friends and loved ones to avoid tagging you in any of their posts; and
Keep family members updated about your condition and the case through more secure means of communication such as in person or over the phone.
Speak with a Jackson Truck Accident Attorney Today
If you were hurt in a truck accident that you did not cause, contact Coxwell & Associates. Our attorneys are experienced litigators with the resources to take on even the largest motor carriers and their insurance companies. Call (601) 265-7766 or fill out our Contact Form to schedule a free case evaluation with a truck accident lawyer in Jackson.
Disclaimer: This blog is intended as general information purposes only, and is not a substitute for legal advice. Anyone with a legal problem should consult a lawyer immediately.