In recent years, talcum powder has developed a negative reputation with some studies claiming that talc can cause ovarian cancer when used for feminine hygiene.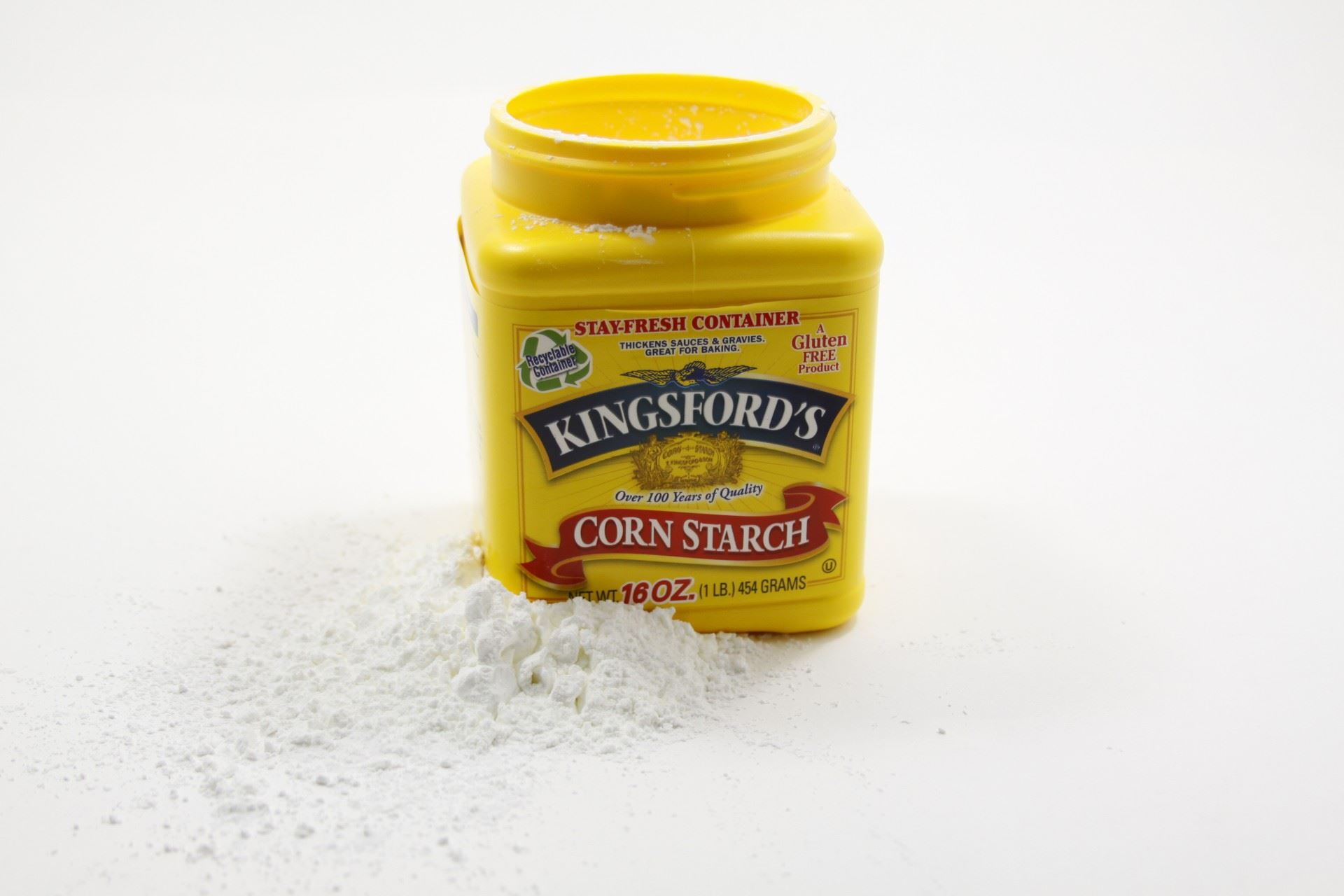 Currently, there are some juries who have decided there is enough evidence to suggest talc was the central factor in developing cancer in three women. When looking for an alternative to talcum powder, many people recommend cornstarch.
Before we delve into the differences between the two, let's have a look at them individually.
What Is Talcum Powder?
Talcum powder is made from talc which is a mineral. It is commonly used in different types of cosmetic products, like makeup, and it is sometimes recommended for sensitive skin issues.
Talc powder is also found in baby powder. However, some doctors and the American Academy of Pediatrics recommend you don't use talcum baby powder on your baby because it can cause respiratory problems and lung disorders if it is inhaled.
So, What Is Cornstarch?
Although similar in appearance to talc, cornstarch is made up of larger particles and made from corn. It's in fact a popular ingredient for many types of foods and often found in soups, gravies, and sauces.
But it also has similar uses to talcum powder, cornstarch can be used as a cosmetic to help keep skin dry and it has often been used to fend off diaper rash. You can keep cornstarch in the kitchen and in the bathroom!
What Is the Difference Between Talcum Powder and Cornstarch?
There are many differences between talcum powder and cornstarch. For a start, talcum powder is made from a mineral while cornstarch is made from a food ingredient. Cornstarch contains larger particles, so it has been considered to be a safer form of baby powder compared to talc. However, cornstarch could still cause respiratory problems if inhaled in large quantities.
Since talcum powder is considered to increase your risk of developing ovarian cancer when used for feminine hygiene, cornstarch is seen as a safer alternative. Studies suggest that when talcum powder is used on the perineal area, it's possible for the talc particles to travel through the womb, up the fallopian tubes, and into the ovaries. Due to the fact that the body cannot break down talc particles, they can cause cancerous cells to develop.
Cornstarch is viewed by some as a safer alternative and talcum powder should be avoided.
Have You Suffered From the Symptoms of Talcum or Cornstarch Baby Powder?
You may be eligible to claim compensation of up to $417m USD  
In the US, thousands of women have submitted lawsuits against Johnson & Johnson, claiming their ovarian cancer was caused by talcum powder. Women have already won high amounts of compensation to compensate the injuries they have suffered from using talcum powder.
Evidence suggests Johnson & Johnson were aware of the potential risks of using talcum powder for feminine hygiene but decided not to warn their consumers. Even now, they have not issued a recall, and they continue to claim their baby powder is entirely safe.
If you (or a loved one) have developed cancer as a result of using J&J baby powder (or Shower to Shower) then you could be eligible to file compensation. The fastest way to find out if you can claim is by completing an eligibility checker.
All you have to do is answer a few questions and we can tell you whether you're eligible. Simply click the 'check now' button below.
Disclaimer: This blog is intended as general information purposes only, and is not a substitute for legal advice. Anyone with a legal problem should consult a lawyer immediately.