Yet another lawsuit regarding injuries sustained from hernia mesh, this one in the Southern District of Mississippi, by a Mississippi man who underwent hernia surgery, using hernia mesh, specifically, Bard Ventralex hernia mesh. This Mississippi patient had his hernia repaired in 2014, using Bard Ventralex mesh in an eight-centimeter circle.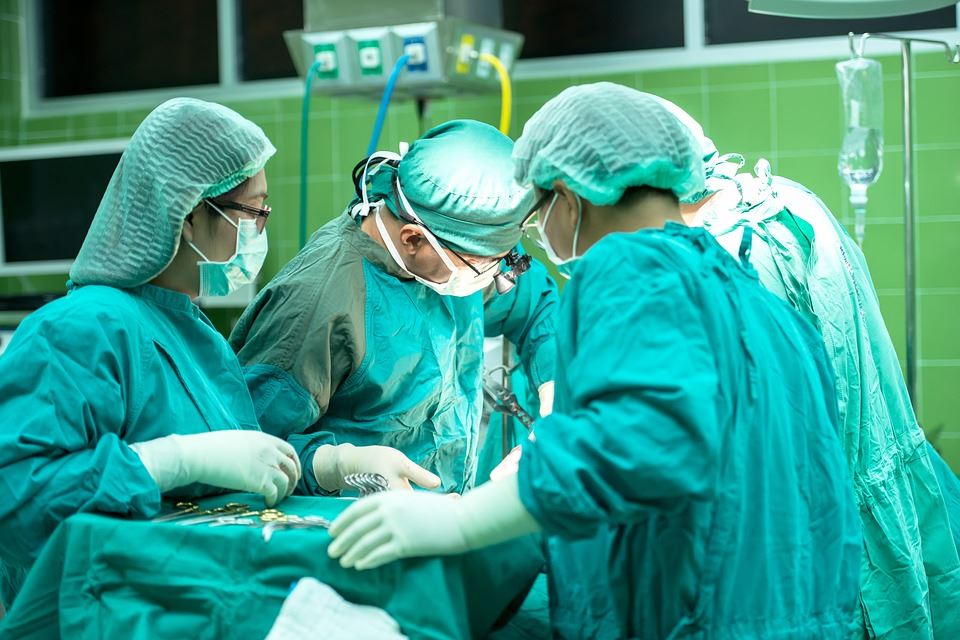 The performance of the mesh was not as expected, leading to chronic, severe pain and additional medical complications. Three years later, he underwent a second surgery to remove the allegedly defective mesh, and replace it with a different type of mesh—in this case, a mesh product from Atrium, called ProLite hernia mesh. This Mississippi man is seeking more than $75,000 in damages for the medical problems he experienced due to the allegedly defective mesh.
Bard Ventralex Fast-Tracked Through FDA Approval
Like many other medical devices, the Bard Ventralex mesh was fast-tracked by the FDA through a program known as the 510(k). This particular program only requires that manufacturers show their medical device is substantially similar to a product which is already being sold. Bard claimed the Ventralex mesh was comparable to a prior mesh sold by Bard, the Kugel—which underwent a recall in 2005. The recall for the Kugel was increased in 2006 and 2007 after it was discovered that the memory recoil ring in the Kugel could break. These breaks could cause perforations of the bowel, as well as other medical complications. Bard Ventralex mesh contains two layers of polypropylene mesh, which is meant to fully absorb into the body with time.
Bard Ventralex vs. Cabs' Air Composite
In 2014, researchers compared Bard Ventralex to the Cabs' Air Composite mesh made by Cousin Biotech. Eighty-three patients who had hernia repairs were studied; one group had hernia surgery using Bard Ventralex, while the other group had hernia surgery using Cabs' Air Composite mesh. Surgeons who performed the hernia repairs claimed placing the Cabs' Air was less difficult than the Bard Ventralex. At three months post-surgery, those patients whose hernia repair was done with Cabs' Air had less pain than those in the other group.
Bard Patients Suffer Pain, Obstruction and Infection
Patient satisfaction was overall higher among those whose hernia surgeon used Cabs' Air than those who used Ventralex. Among the Bard Ventralex group, one patient developed a mesh infection, one patient developed a small bowel obstruction, and there were six cases of severe pain resulting from shrinkages—all six of which required additional operations. The Cabs' Air group experienced none of these complications.
Failure to Warn on the Part of Bard?
The Mississippi plaintiff who suffered damages from Bard Ventralex stated in his lawsuit that Bard knew or should have known that the mesh was incompatible with human tissue, causing complications among a significant number of patients. He alleges that Ventralex is made of materials which are not only biologically incompatible with human tissue, but also that those materials can react negatively and even dangerously with a significant number of patients whose surgeons used this type of mesh. He is claiming negligence, breach of warranty, manufacturing defect and design.
Problems Associated with Ventralex Hernia Mesh
The two layers of the Ventralex hernia mesh are stitched together, and are also self-expanding. The Mississippi patient claims the layers can fold, curl and shrivel, even separating after implantation. Some of the complications allegedly caused by the Bard Ventralex hernia mesh include the following:
Healing complications in the surgical wound
Excessive bleeding
Chronic, sometimes severe pain in the abdominal region
Discharge from the surgical wound
Adhesions
Bowel obstructions
Fever
Infection, including sepsis
Breakdown of the mesh
What Plaintiffs Are Alleging in Hernia Mesh Lawsuits
Generally speaking, most of those plaintiffs who suffered harm from hernia mesh are alleging the hernia mesh labels fail to include sufficient details regarding the potential risks involved when the mesh is used in hernia surgery. Researchers agree, finding only about a third of all hernia mesh labels provided to physicians contained sufficient information regarding the qualities of the mesh. Important details such as the thickness of the mesh and size of the mesh pores were typically not included in mesh labels. One researcher noted that mesh labels are not even as detailed as food labels, lacking uniformity and consistency.
New York Woman Suffers Harm from Bard Ventralex Hernia Patch
A New York woman claims the Bard Ventralex hernia patch is "biologically incompatible with human tissues", and that as a result of the materials the Bard hernia patch is comprised of, the patch tends to adversely react with human tissues, causing serious problems for those implanted with the mesh. This particular plaintiff alleges she suffered serious, chronic physical pain from the mesh patch, permanent injury which required significant levels of medical intervention, lost wages and mental anguish. This New York plaintiff—as well as hundreds of other plaintiffs—is alleging negligence, design defect, manufacturing defect, failure to warn, breach of express warranty, and breach of implied warranty in her lawsuit against Bard.
Bard Once More in the Spotlight—And Not in a Good Way
This is hardly Bard's first brush with lawsuits. The company settled nearly 3,000 vaginal mesh lawsuits, filed by women who claimed the implanted transvaginal mesh caused perforations in the pelvic floor, erosion into neighboring organs and chronic, even debilitating pain. While one woman was awarded $2 million in a 2014 vaginal mesh verdict, it is expected that the majority of the plaintiffs will accept Bard's proposed settlement offer.
Bard has also reportedly reached an agreement to settle the more than 2,600 Kugel hernia mesh lawsuits. These plaintiffs allege they experienced severe internal injuries as a result of the hernia mesh patches. The settlement would pay plaintiffs approximately $70,000, however about 1,000 plaintiffs would not qualify for the settlement, leaving their claims unresolved.
Getting the Legal Help You Need
If you or a loved one has experienced adverse medical issues as a result of implanted hernia mesh, it could be extremely beneficial to speak to an experienced hernia mesh attorney who can help you determine whether you have a viable case, and can explain the progression of your claim.
At Coxwell & Associates, PLLC, our attorneys believe in fighting aggressively for injured Mississippi hernia mesh patients and their families – to ensure that they receive the money they need to fully recover. Contact Coxwell & Associates today at (601) 265-7766 or click on the button below.
Disclaimer: This blog is intended as general information purposes only, and is not a substitute for legal advice. Anyone with a legal problem should consult a lawyer immediately.