There have been several types of hernia mesh recalled by the FDA. The lawsuits surrounding hernia mesh haven't been blanket, mass-market class action suits, and – often – that's the best outcome for patients. Their individual needs are heard, and their case is settled based on evidence and symptoms they themselves have experienced. The good news too is that most have seen multimillion dollar settlements – not that any amount of money can assuage damages, emotional and physical, caused by a botched surgery.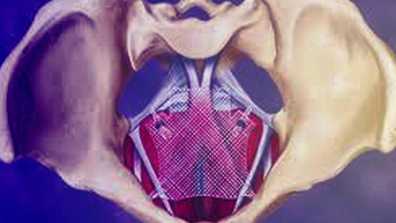 Here are the latest figures for hernia mesh lawsuit settlements:
Hernia meshes that are facing class action suits right now are Physiomesh by Johnson & Johnson, an Ethicon subsidiary, and C-Qur by Atrium Medical Corporation. If you want to find out more about the symptoms of hernia mesh click here. As you can see from the list, plaintiffs who file individual cases receive higher settlements than if they join class action suits. However, these cases are being settled and many people are getting justice for their medical malpractice.
2017, Johnson & Johnson, $15 million
Superior Court of New Jersey Law Division
J&J was given a charge of $15 million ($5 million compensation and $10 million punitive damages) for causing a woman injuries due to their mesh devices, which had been marketed despite being "defectively designed".
As of December 14 2017, Ethicon and its subsidiary Johnson & Johnson are facing an excess of 55,000 product liability cases filed around the world.
2017, Johnson & Johnson, $57 million
Philadelphia County Court of Common Pleas
A record $57 million in damages was awarded to a woman who was forced to undergo three surgeries to remove mesh that left her with a mangled urethra, bladder spasms and continual pelvic pain.
It was reported in September 2017 that this device had been launched with no clinical trial and continued to be marketed despite its higher failure rate.
2017, Johnson & Johnson, $2.16 million
Philadelphia County Court of Common Pleas
$2.16 million verdict awarded to a woman who claimed she suffered adverse health effects, including the transvaginal mesh device eroding into her vagina and bladder, causing irreversible medical complications.
As of June 2017, Johnson & Johnson's total damage costs for transvaginal mesh implants are now more than $48 million in the state of Pennsylvania alone.
Despite the thousands of lawsuits against Ethicon, the manufacturer continues to market their mesh devices as being safe to use.
2017, Johnson & Johnson, $20 million
Engleman v. Ethicon, No. 05385
Philadelphia County Court of Common Pleas
$20 million ($17.5 million in punitive damages) awarded to a woman claiming she was in constant pain because of TVT-Secur transvaginal mesh.
Fifth major loss over mesh products since 2014.
Plaintiff wins will continue to damage the company's reputation, according to Carl Tobias, a product liability law professor at the University of Richmond, Virginia who notes: "It would be silly to continue taking these cases to trial when they are losing. There's no sense in continuing to shell out for the defense costs and suffer the reputational damage that comes with each win by the plaintiffs."
54,000 lawsuits pending.
2017, Johnson & Johnson, $13.7 million
Sharon Carlino and Charles Carlino v. Ethicon, No. 1129
Philadelphia County Court of Common Pleas
$13.7 million ($10 million in punitive damages) awarded to a woman claiming that the TVT transvaginal mesh resulted in portions of the mesh being exposed, requiring surgery, she was in constant pain because of the defective product, and her sexual life had been affected as a result of the pain.
2016, Johnson & Johnson, $120 million
The company tried to settle 42,400 lawsuits filed against them for transvaginal mesh products.
Offered $120 million settlement.
Covered lawsuits filed by 2-3,000 women alleging the product caused pain and injuries around their organs.
The women accused the company of covering up risks associated with transvaginal mesh.
2015, C.R. Bard, $119 million
Settlement for 2,970 lawsuits filed against them by women who received the Pinnacle Pelvic Floor Repair device, transvaginal mesh, causing urinary incontinence and pelvic prolapse.
2015, C.R. Bard, $200 million
Settlement for 3,000 cases, average payment of $67,000 per plaintiff.
Settled ⅕ of the lawsuits filed against them.
2015, Boston Scientific, $34.5 million
Jury ruled that Boston Scientific acted with gross negligence when designing its mesh.
Martha and Felix Salazar of Texas won $34.5 million in case against Boston Scientific against Obtryx mesh.
Case alleged that the company exaggerated benefits and misled physicians in marketing its product, and it was incompatible for human bodies.
Plaintiff experienced bleeding, urinary problems, and painful intercourse.
2014, Endo International, $1.3 billion
$830 million to settle 20,000 lawsuits filed against Perigee, Apogee, and Elevate mesh.
$400 million to settle additional 10,000 lawsuits, each plaintiff receiving $48,000.
Mesh caused chronic pain and incontinence in patients.
Resolved nearly all Endo's mesh litigation.
2014, Boston Scientific, $6.5 million per plaintiff
Four women received $6.5 million each for lawsuit against Obtryx transvaginal mesh.
Claimed mesh caused pain, organ damage, and painful intercourse (dyspareunia).
Jury blamed defective design and failure to warn doctors and patients of the risks.
This list is not an exhaustive and comprehensive list of settlements won by plaintiffs, but it's a good idea of how your case can and will be taken seriously if you decide to take it to trial.
Stay informed! Other blogs that may be of interest to you:
How Can Coxwell & Associates Help With My Hernia Mesh Lawsuit?
We have over 35 years of experience winning personal injury cases like yours. We have the training and knowledge to advise you on your case. Contact us today for a free case consultation.
Disclaimer: This blog is intended as general information purposes only, and is not a substitute for legal advice. Anyone with a legal problem should consult a lawyer immediately.